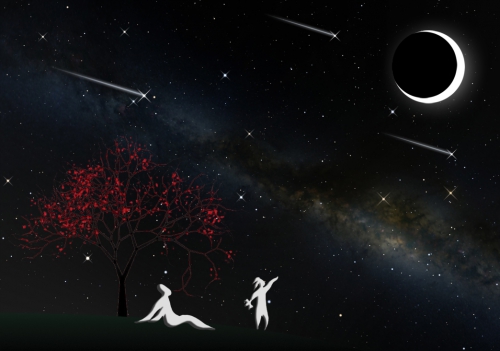 Stargazing Nights - Live Streamed
Where:

Frosty Drew Observatory

When:

Fri, May 8, 2020 8:30 pm - 10:30 pm

Cost:

$5 Suggested Donation per person 5 years and older
Tonight is Stargazing Night at Frosty Drew Observatory and forecasts are calling for increasing clouds this afternoon with rain / snow moving in this evening and continuing until the early morning hours. Sadly, this will keep us from offering live telescopic views tonight. Regardless, we have a great night of celestial amazement set up for all of you.
Starting at 8:30 pm and continuing until 10:30 pm, Frosty Drew astronomers will broadcast live from their homes, images and data sets captured this past week and earlier in the year. We will also be hosting a special guest speaker tonight. Robert Horton of Brown University Department of Physics will join us to talk about photographing starscapes, constellations, and the International Space Station (ISS) – which he has some amazing captures of. Bob is the Brown University Astronomy Labs Manager and the Manager of Ladd Observatory in Providence, RI. Frosty Drew Sky Evangelists will serve as moderators during the broadcast and will accept questions, from you, over the YouTube chat, which they will pose to our astronomers and speakers. This is us bringing the cosmos to you during the global lock down. So sit back, grab some pizza, maybe a tasty cup of something amazing, and let us bring our favorite space place to your home.
Tonight's Stargazing Nights Live Stream URL: https://youtu.be/JYwsvgNZUio
If you are looking for that awesome astronomy thing to do or just want a virtual escape from the reality of being home bound, then this is your chance.
Catch up on all the amazing things happening in space this week, including Comet C/2020 F8 SWAN's outburst, and Venus last stance in A Celebration of Space - May 8, 2020
Check out our page on Visiting Frosty Drew Observatory to learn more about what to expect at the Observatory and better help you prepare for your visit.