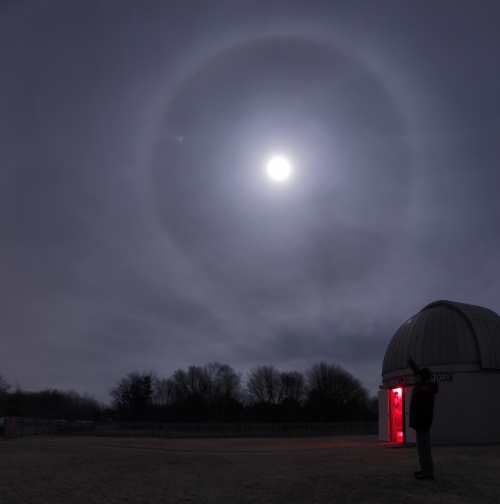 Stargazing Nights
Where:

Frosty Drew Observatory

When:

Friday March 17, 2017 at 7:30 p.m

Cost:

$1 Suggested Donation per Person
It's Stargazing Night tonight at Frosty Drew Observatory and forecasts are looking quite nice. We can expect mostly clear skies with the occasional bout of passing clouds. The 69% waning gibbous Moon will rise around midnight, offering up super dark skies until the morning hours. If clouds back off, we could rock a fabulous night of dark skies. This is also our first Friday after the switch to Daylight Savings Time, which will push back Jupiter's rise time by an hour as well as shift our start time to about 30 minutes after sunset.
The Observatory and Sky Theatre will open at 7:30 tonight. In the Observatory telescopes will start off with a late season view of Venus at 3% waning crescent followed by fabulous views of the Orion Nebula, Messier 46 open star cluster, Messier 3 globular cluster, and dozens of faint galaxies that are visible on only the darkest nights. Once Jupiter rises above the eastern treeline, we will grab a view of the Great Red Spot before it rotates beyond Jupiter's eastern horizon. In the Sky Theatre, we will feature a showcase of celestial objects photographed at Frosty Drew alongside warm temps. We'll stay open until around midnight.
Overall, tonight's forecast is hinting at periods of passing clouds, though largely looks excellent. Winds will be calm and clouds will be thin. We do have a bright Moon rising tonight, though it will not happen until midnight, leaving fantastic skies for the first half of the night. It will be a bit cold, though nothing like we have had the past few weeks. So add the stars to your list of St. Patrick's Day festivities with a beautiful night under a fabulous starscape at Frosty Drew, tonight.
------------------
Weekly Happenings
Scott MacNeill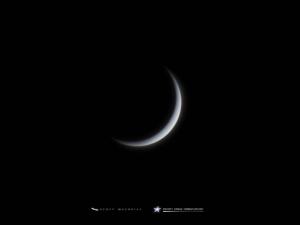 Tonight will be our last Friday night viewing of Venus in the evening sky until April 2018. Over the next week, Venus will continue to move closer to the Sun from our view point with each passing night. Eventually arriving at inferior conjunction on Saturday, March 25th. Inferior conjunction is when Venus will pass in between the Earth and the Sun. Tonight's view of Venus will rock at a super slender 3% crescent phase. Once Venus passes inferior conjunction, we will start seeing Venus in the morning sky just before sunrise. It will start low on the horizon and become increasingly visible as the Morning Star in mid April. As we progress through the summer and into the autumn, Venus will continue to rise earlier with each passing day and will consecutively appear higher in the sky before sunrise. So step outside this weekend just after sunset and sneak a peak at Venus before it departs the evening sky.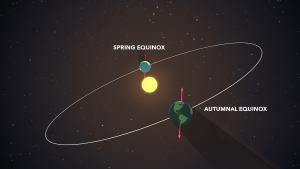 On Monday, March 20, 2017 at 6:28 a.m. EDT, Earth's equator will intersect with the ecliptic (the path the Sun takes across the sky) marking the Vernal Equinox and the start of spring in the Northern Hemisphere. At this time the Earth arrives at a point in its orbit where it is neither tilted towards or away from the Sun. This results in equal amounts of daylight for corresponding locations north and south of the equator, with the Sun passing directly overhead (at zenith) along the equator at Noon. Take a moment this coming Monday to step outside and welcome spring and all the heat loving zealotry that is just around the corner, including beach days, late sunsets, picnics, and fabulous nights under the Milky Way. Happy first day of spring!
-Scott