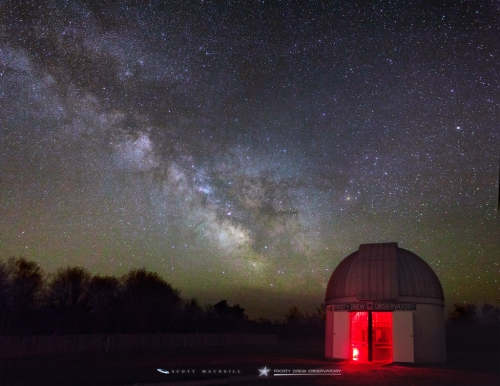 Stargazing Nights - CLOSED
Where:

Frosty Drew Observatory

When:

Friday May 5, 2017 - CLOSED

Cost:

$1 Suggested Donation per Person
Tonight is Stargazing Night at Frosty Drew Observatory and the forecast is calling for heavy rain, t-storms, fog, and moderate winds. All of which will make for a poor stargazing experience. As such we will keep the Observatory and Sky Theatre closed tonight and will return to our regular Stargazing Nights schedule on Friday, May 12, 2017.
-------------------
Weekly Happenings
Scott MacNeill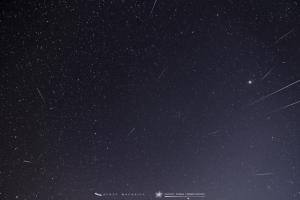 Have clear skies? Overnight tonight the annual Eta Aquarid Meteor Shower will peak. Bringing an increase of about 10 meteors per hour in meteor activity, the Eta Aquarids are a minor shower for us in the Northern Hemisphere. Though the South side of the planet will have a different story to tell with upwards of 30 meteors per hour streaking the sky. The Eta Aquarids are caused by Earth passing though a debris field of ice and rock left behind by Comet 1P/Halley (Halley's Comet). To catch a view of the peak you will need to get away from light polluted urban areas and find a spot with a wide open view of the sky. Be on site and ready for the 3:41 a.m. moon set, lay on your back with your feet to the East and look at the zenith (top of the sky). The best times to view will be in between moon set and pre-dawn. Unfortunately, the entire Northeast will likely be under clouds during the peak. If you have clear skies be sure to step out and catch a sight of the occasional shooting star.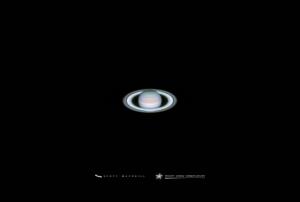 Those who stay out into the early morning hours have certainly noticed a rather bright star sitting somewhat low in the South sky. This isn't a star, but actually the planet Saturn. Hanging out in the constellation Sagittarius since mid February, Saturn switched into retrograde motion in early April and will move back into the constellation Ophiuchus around May 18th. Retrograde motion is when a planet, in relation to the stars beyond it, appears to move backwards (from the East to the West) with each passing night. This happens due to Earth's faster orbit around the Sun than Saturn's. While Saturn is in Sagittarius, it has been sitting in front of the central region of the Milky Way galaxy, making a fantastic silhouette. Additionally, later this month, Saturn will reach the point in its orbit where the Northern Hemisphere is tilted 26.7° towards the Sun, marking the Summer Solstice on Saturn, which happens once in 30 Earth-years. That places the top side of Saturn's rings at their best viewing this year for the next 30 years. Saturn's opposition will happen on June 15th, which places Saturn above the horizon all night long and at its closest to Earth for the year. All of this is lining us up for absolutely stunning views of Saturn at Frosty Drew Observatory this summer. Make it a goal to get out and see Saturn in a telescope this year, it will blow your mind!
Happy Cinco de Mayo!
-Scott