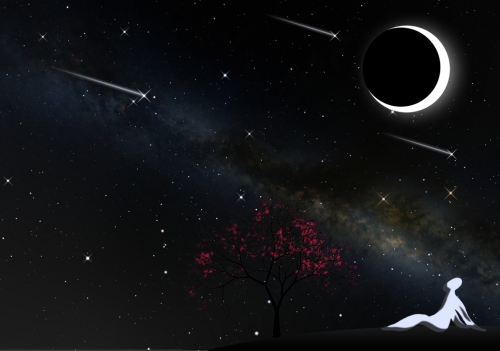 Summer Stargazing Nights - CLOSED
Where:

Frosty Drew Observatory

When:

Fri, Jun 12, 2020 - CLOSED

Cost:

$5 Suggested Donation per person 5 years and older. Tickets will be made available no earlier than one day before this event.
Tonight is Stargazing Night at Frosty Drew Observatory and forecasts are calling for mostly clear skies with the potential for a few passing clouds periodically. Additionally, the first quarter Moon does not rise until 1:26 am, leaving skies dark for most of the night. At this time, we do not have enough team members available tonight to open on site. So the observatory telescopes will remain closed. This is quite unfortunate and we are making changes to address these issues. Regardless, some of our astronomers will be on site tonight conducting regular work and will likely show you a view in a telescope if they have one set up for visual viewing. It's important to note, as stated in our COVID-19 statement (https://frostydrew.org/2020-contagion), that on nights when we are closed, it is not the job of our astronomers to manage visitors to the campus, and visitors are expected to follow current social distancing requirements, as well as basic visiting requirements as outlined on our Visiting the Observatory page (https://frostydrew.org/observatory/visiting.php). If deciding to attempt a visit, be sure to familiarize yourself with these pages and requirements. In any case, we will make another attempt to open on Friday, June 19, 2020.
Catch up on all the amazing things happening in space this, including the return of Jupiter and Saturn, and the departure of the Moon in A Celebration of Space - June 12, 2020
Be sure to subscribe to the Frosty Drew Observatory mailing list, follow us on Twitter (@FrostyDrewOBSY) or on Facebook to receive status updates about our Summer Stargazing Nights program and more.
Check out our page on Visiting Frosty Drew Observatory to learn more about what to expect at the Observatory and better help you prepare for your visit.
Please note that we do not allow any white lights on our campus from dusk - dawn. This is to ensure an equally awesome view of the night sky for all as well as to allow for the use of light sensitive astronomical equipment. Learn more about why we have this requirement in The Red Light District