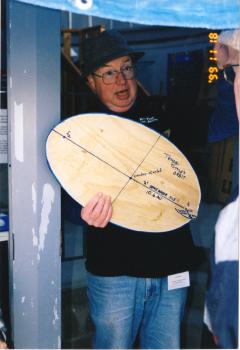 Leslie Coleman
Les Coleman was a brilliant guy who had a true passion for educating the public, especially children.
Les graduated from Brown University with a degree in applied mathematics and computer science. Leslie served in the United States Navy attaining the rank of Lieutenant, Junior Grade. He then was employed for 25 years at IBM as a systems programmer.
Les' longest continuous role in community service was as a volunteer and later Director of the Frosty Drew Observatory. In that capacity, he was instrumental first in the effort leading to the purchase and installation of the Meade 16" telescope that is in use at the Observatory today and subsequently in the construction of the accompanying Sky Theatre that has become an asset for Frosty Drew that holds so many potential advantages for the organization.
Les passed away in the Spring of 2010 from complications following a long illness. He will be missed at Frosty Drew as his memory and legacy live on.