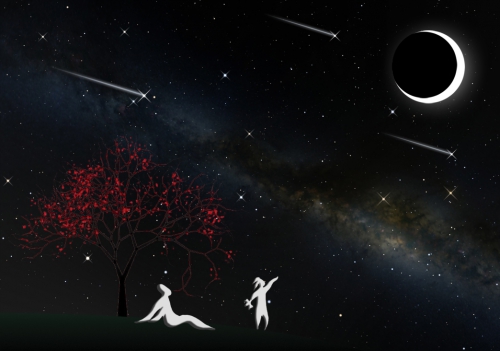 Stargazing Nights - Live Streamed
Where:

Frosty Drew Observatory

When:

Fri, Apr 17, 2020 8:00 pm - 10:00 pm

Cost:

$5 Suggested Donation per person 5 years and older
Tonight is Stargazing Night at Frosty Drew Observatory and forecasts are calling for clouds, rain, and snow overnight. Sadly, clouds will move in later this afternoon, with local conditions becoming fully overcast before our session begins tonight. What this means is that we will not have live views of the night sky during our live stream. Though we will still stream!
Starting at 8:00 pm and going until 10:00 pm join Frosty Drew astronomers, online, for a live stargazing session. We will be showing celestial objects that we captured earlier this week as well as images that we have captured previously. Our astronomers will talk about the objects we are showing as well as about how these images were captured. Frosty Drew Sky Evangelists will also be joining us and serving as moderators. If you have questions, you can post your questions to the chat discussion board on our live stream and our Sky Evangelists will pose your questions to our astronomers.
Tonight's Stargazing Nights Live Stream URL: https://youtu.be/tsLFQQAFyH0
As the ongoing situation continues in Rhode Island, we remain closed. Though we will continue to offer online Stargazing Nights events and will start offering additional live online events during the daytime as well. Be sure to check in frequently on our Facebook, YouTube, or Twitter (@FrostyDrewOBSY) for updates on our live events. Due to the rapidly changing situations, we are modifying our operations just as quickly. So please be patient with us as we adjust with everybody else to the realities of physical distancing. We look forward to when we can accept visitors on site again at Frosty Drew Observatory, and we miss seeing everyone out under the stars!
Catch up with this weeks celestial happenings, including the Lyrid Meteor Shower, the possible demise of Comet Atlas, and a possible rebound comet in: Celebration of Space
Check out our page on Visiting Frosty Drew Observatory to learn more about what to expect at the Observatory and better help you prepare for your visit.