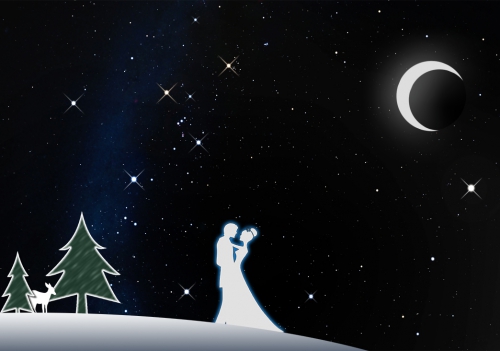 New Year's Eve Stargazing - CLOSED
Where:

Frosty Drew Observatory

When:

Fri, Dec 31, 2021 - CLOSED

Cost:

$5 Suggested Donation per person 5 years and older
UPDATE: December 31, 2021 at 12:06 pm =======
Due to forecasts for overcast conditions with a chance of light rain, the Frosty Drew Observatory and Science Center will stay closed tonight. We hope you have a fantastic New Year's celebration and we will see you in the New Year, starting with our Quadrantid Meteor Shower event on January 3, 2022. Have a fantastic New Year from all the astro-geeks at Frosty Drew!
===============================
On New Years Eve, Frosty Drew Observatory will open from 7:00 p.m. - 9:00 p.m. for a quick window of stargazing to help ring in the New Year with views of the beautiful night sky over Ninigret Park. On the list will be Uranus, Albireo, the Orion Nebula, and possibly a comet.
Additionally, the Town of Charlestown will be hosting the annual New Years Eve bonfire in the park starting at 4:30 p.m. What a great way to start off your night of year-end frivolities with a toasty bonfire and stunning celestial views under the beautiful skies of Ninigret Park.
Take a moment to catch up on a year in review at Frosty Drew Observatory in Science Center in:
2021 - A Beautiful Year for Frosty Drew
Be sure to subscribe to the Frosty Drew Observatory mailing list, follow us on Twitter (@FrostyDrewOBSY) or on Facebook to receive status updates about our Stargazing Nights program.
Check out our page on Visiting Frosty Drew Observatory to learn more about what to expect at the Observatory and better help you prepare for your visit.
Please note that due to the evolving COVID-19 pandemic, the detail of this event may change. Please check in regularly, both here and on our SARS-CoV-2 page, to stay up to date.