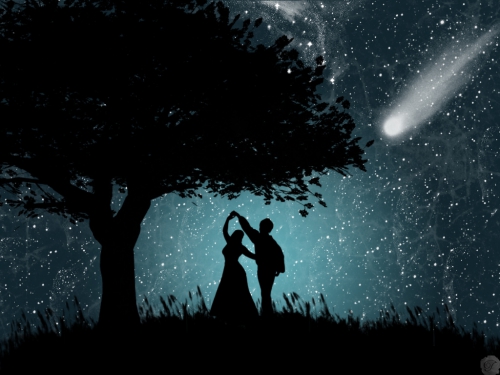 Holiday Stargazing
Where:

Frosty Drew Observatory

When:

Fri, Dec 17, 2021 7:00 pm - 10:00 pm

Cost:

$5 Suggested Donation per person 5 years and older
Welcome to the Frosty Drew Observatory Stargazing Nights - Holiday Stargazing Spectacular! Every Friday night (weather permitting) we open our Observatory, Sky Theatre, and telescopes to the skies and offer free stargazing and astronomy to anybody interested in observing with us.
Tonight's forecasts are sadly calling for increasing clouds this afternoon and evening, with rain moving in overnight. Timings of cloud build up are rather variable, but our most reliable sources are forecasting an earlier increase in cloud cover. The 98% waxing gibbous Moon, one night shy of full, will certainly light up the sky, and could help out considerably with thinner cloud cover, as well as bring a fantastic 22° lunar halo! Regardless, we will give it a go and see what happens.
The Observatory, Courtyard, Science Center, and Sky Theatre will open at 7:00 pm tonight. In the Observatory the primary telescope will focus on the Moon, Jupiter, and binary stars. Depending on sky conditions, we could have a good night spotting binary stars. The Courtyard may have a telescope or two set up if clouds are minimal, and will show off the Moon, planets and more. In the Sky Theatre we will feature a slideshow of celestial images captured at Frosty Drew Observatory. The Science Center will have exhibits on display including a rocket that has actually been to space. Note that the Science Center is going back into construction mode over the holiday break, and some of this effort has begun. So please excuse some odd looking issues with one of the walls. We will stay open until 10:00 pm or until the clouds chase us out.
Overall, tonight is probably the night to skip. The Moon is super bright, which will obscure nearly everything except the brightest objects in the sky. We also have a good potential that the sky will cloud out early. The only true bonus tonight is that the coming storm could bring the right conditions for a stunning 22° lunar halo, which is always a beautiful sight. If you're in the local area and feeling a bit festive, stop in, take a chance, and check out the new PlaneWave telescope.
Be sure to subscribe to the Frosty Drew Observatory mailing list, follow us on Twitter (@FrostyDrewOBSY) or on Facebook to receive status updates about our Stargazing Nights program.
Take a moment to catch up on some awesome celestial happenings this week in:
A Celebration of Space - December 17, 2021
If you are looking for that awesome astronomy thing to do or just want a night out to experience the cosmos under the darkest skies in Rhode Island, than this is your chance.
Check out our page on Visiting Frosty Drew Observatory to learn more about what to expect at the Observatory and better help you prepare for your visit.
Please note that we do not allow any white lights on our campus from dusk - dawn. This is to ensure an equally awesome view of the night sky for all as well as to allow for the use of light sensitive astronomical equipment. Learn more about why we have this requirement in The Red Light District
Image Credit: This week's image is Wishing Upon A Star by Caoimhe Aisling