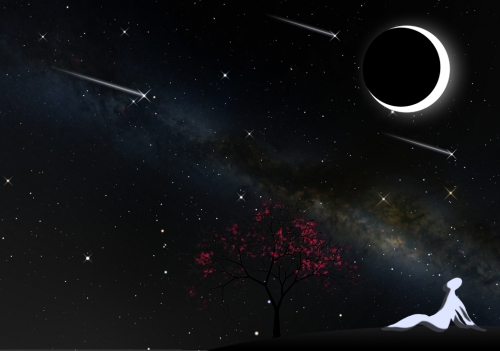 Summer Stargazing Nights
Where:

Frosty Drew Observatory

When:

Fri, Aug 6, 2021 6:30 pm - 10:30 pm

Cost:

$5 Suggested Donation per person 5 years and older
A note of importance ==========
When traveling through Ninigret Park enroute to Frosty Drew Observatory you will encounter checkpoints that have parking attendants and traffic management personnel associated with the Seafood Festival event. When encountering these individuals, kindly inform them that you are visiting the Observatory, and they will let you pass. You DO NOT have to pay to park if visiting Frosty Drew Observatory and Science Center!
=========================
Welcome to the Frosty Drew Observatory Summer Stargazing Nights! Every Friday night (weather permitting) we open our Observatory, Science Center, Sky Theatre, and telescopes to the sky and offer free stargazing and astronomy to anybody interested in observing with us.
Tonight's forecast looks rather promising. We can expect mostly clear sky conditions with a moderate level of smoke from wildfires that are happening in the Sierra Nevada region of the Pacific Northwest. It will be a bit humid tonight as well, which will exacerbate the hazy conditions. Considering that we do not have the Moon present until the 1% waning crescent rises with predawn, super dark sky conditions will prevail but will not be as readily visible due to the annual Charlestown Seafood Festival, which is taking place in Ninigret Park this weekend, and will bring an increase in local lighting. Regardless, views in our telescopes will still rock socks!
We will open the Observatory, Observatory Courtyard, and Science Center at 6:30 pm this afternoon. Up first will be stunning views of the solar chromosphere and photosphere in our specially filtered solar telescopes. Sadly, the photosphere has been quite devoid of sunspots recently, but the chromosphere has been bangin with prominence and filaments. Have you seen the plasma that flows along the magnetic field lines of the solar chromosphere? If not, you're totally missing out because it is amazing to observe. Once the Sun sets we will switch over to dark sky mode. On our list is Venus, Saturn, Jupiter, Albireo, the Ring Nebula, the Lagoon Nebula, the Swan Nebula, the Messier 11 star cluster, the Hercules Cluster, and so much more. Additionally, the Perseid Meteor Shower, which peaks later this week, has been really ramping up with dozens of meteors becoming visible each night, some of which are fireball meteors. We will stay open until 10:30 pm.
Overall, tonight is another night with the makings of amazement. But there will be a few challenges when visiting tonight in regards to the large event in the park. Most notably in regards to navigating Park Lane. If making the long drive, you may want to skip this week. But if you're in town and want to swing by, the views will still be stunning. Additionally, if seafood is your thing, then stop in at the Seafood Festival, grab some eats, maybe a drink, then swing over to Frosty Drew to get your geek on. In any case, it will be a beautiful night.
Be sure to subscribe to the (Frosty Drew Observatory mailing list, follow us on Twitter (@FrostyDrewOBSY) or on Facebook to receive status updates about our Summer Stargazing Nights program and more.
Catch up on the fantastic Perseid Meteor Shower Peak which is coming this week in: Gear up for the Perseids
With the dynamic and rapidly changing pandemic landscape, site visit requirements will be changing very quickly. At this time, tickets are not required to attend this event, but visitors will have to register their name and phone number upon arrival. Note that we will NOT send anything to your phone number. This is used exclusively for contact tracing matters. We are limiting a maximum of 250 visitors concurrently at our event. If this limit is reached, you will have to either wait in your car or take a night stroll around Ninigret Park until availability opens up. Reading our SARS-CoV-2 Public Statement will get you the most recent information about this matter.
If you are looking for that awesome astronomy thing to do or just want a night out to experience the cosmos under the darkest skies in Rhode Island, then this is your chance.
Check out our page on Visiting Frosty Drew Observatory to learn more about what to expect at the Observatory and better help you prepare for your visit.
Please note that we do not allow any white lights on our campus from dusk - dawn. This is to ensure an equally awesome view of the night sky for all and to allow for the use of light sensitive astronomical equipment. Learn more about why we have this requirement in The Red Light District
To allow for visitors to freely explore all of the amazing experiences at Frosty Drew Observatory and Science Center without having to wait in long lines, we have integrated a pass-based group access process that applies to only the large telescope inside the observatory dome. Take a moment to familiarize yourself with this process as part of your planning steps.
Please note that due to the evolving COVID-19 pandemic, the detail of this event may change. Please check in regularly, both here and on our SARS-CoV-2 page, to stay up to date.