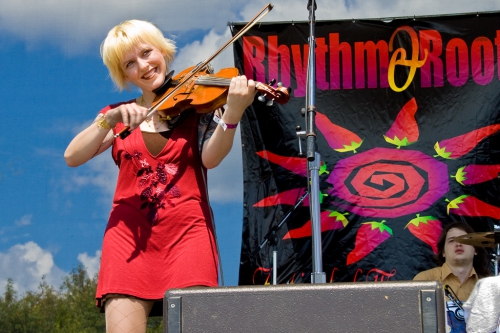 Summer Stargazing Nights - Rhythm and Roots
Where:

Frosty Drew Observatory

When:

Fri, Sep 2, 2022 6:30 pm - 10:30 pm

Cost:

$5 Suggested Donation per person 5 years and older
Welcome to the Frosty Drew Observatory Summer Stargazing Nights! Every Friday night (weather permitting) we open our Observatory, Sky Theatre, and telescopes to the skies and offer free stargazing and astronomy to anybody interested in observing with us.
Tonight we will open around 6:30 p.m. with solar observing. Have you ever seen a sunspot or a solar prominence? How about the Sun's turbulent chromosphere? Well this is your chance to catch an unforgettable view of our nearest star.
Once the Sun sets, views of the beautiful night sky over Ninigret Park will rock your night. Hang out with our astronomers and telescopes as we showcase the Rings of Saturn, the cratered lunar surface, the Galilean Moons of Jupiter, the polar ice caps of Mars, the phases of Venus, massive stars, speckled star clusters, vast nebulae, distant galaxies, and the best views of the Milky Way in Rhode Island. We stay open until 11:00 pm, sometimes later depending on the night and sky conditions.
The music festival will bring awesome music and buzz to the Park, but it will also bring an increase in lights, difficulty traveling along Park Lane, and problematic parking. It's important to note that you DO NOT have to pay to park and you DO NOT need a ticket to the music festival to attend our event. Kindly inform traffic flow check points that you are en route to Frosty Drew Observatory and they will let you pass. DO NOT let them turn you away as they are unaware of our schedule. Due to the music festival the Science Center and Sky Theatre will remain closed tonight. Even with all the stress, we love this weekend because of all the fabulous people, bands, and bustle it brings to the park.
Be sure to subscribe to the Frost Drew Observatory mailing list, follow us on Twitter (@FrostyDrewOBSY) or on Facebook to receive status updates about our Summer Stargazing Nights program and more.
Regarding Tickets:
Due to the music festival in the park, we are not requiring reservations for this event. Though max capacity for the event will be upwards of 250 people at any given time. Once we reach capacity, new visitors will have to wait for other visitors to leave before being admitted to the campus.
If you are looking for that awesome astronomy thing to do or just want a night out to experience the cosmos under the darkest skies in Rhode Island, then this is your chance.
Take a moment to catch up on some awesome happenings in space, as well as a change to Frosty Drew events in:
A Celebration of Space - September 2, 2022
Check out our page on Visiting Frosty Drew Observatory to learn more about what to expect at the Observatory and better help you prepare for your visit.