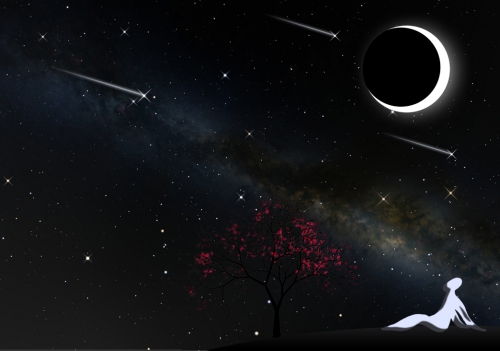 Summer Stargazing Nights
Where:

Frosty Drew Observatory and Science Center

When:

Fri, Jul 1, 2022 6:30 pm - 9:00 pm

Cost:
Welcome to the Frosty Drew Observatory Summer Stargazing Nights! Every Friday night (weather permitting) we open our Observatory, Sky Theatre, and telescopes to the skies and offer free stargazing and astronomy to anybody interested in observing with us.
Tonight's forecasts are calling for mostly cloudy conditions with rain moving in overnight. Some forecasts are calling for clearer conditions in the late afternoon, during our solar viewing session, though the most reliable forecast sources are calling for heavy haze during that time frame. Unfortunately, it's highly probable that we will be clouded out this evening. We are undecided on how the night will play out at this time, though we are quite certain that telescope observation will not happen.
We will open the Observatory, Science Center, and Sky Theatre from 6:30 pm – 9:00 pm. In the Observatory, tours of our new 24 inch PlaneWave CDK telescope will be available. This is a chance to catch up on the new telescope. In the Science Center we will have exhibits on display alongside a feature of images captured at Frosty Drew Observatory in the Sky Theatre. If the sky is clear enough this afternoon, we may set up our Type II White Light solar telescope and offer up views of the solar photosphere and sunspots. But stargazing is just not happening tonight.
Overall, tonight will be overcast with potentially clearer conditions later this afternoon. If making the long drive, tonight is the night to skip as it is doubtful that we will be able to offer views of the cosmos. But if you happen to be in the area and are looking for a quick astro-fix, then stop in and chat with our astronomers, check out some amazing images we have captured, and get a run down on how awesome our new telescope is.
Be sure to subscribe to the Frost Drew Observatory mailing list, follow us on Twitter (@FrostyDrewOBSY) or on Facebook to receive status updates about our Summer Stargazing Nights program and more.
Preparing for Your Visit:
Check out our page on Visiting Frosty Drew Observatory to learn more about what to expect at the Observatory and better help you prepare for your visit.
Please note that we do not allow any white lights on our campus or in Ninigret Park from dusk - dawn, with the exception of low bean headlights while in motion. This is to ensure an equally awesome view of the night sky for all and to allow for the use of light sensitive astronomical equipment. Learn more about why we have this requirement in The Red Light District.