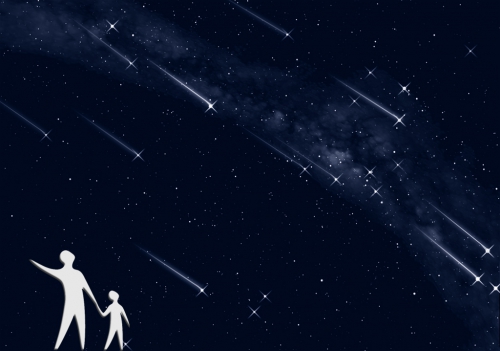 Geminid Meteor Shower 2023 - Under the Geminids
Where:

Frosty Drew Observatory and Science Center

When:

Wed, Dec 13, 2023 6:30 pm - Thu, Dec 14, 2023 2:00 am

Cost:

$5 Admission per person 5 years and older
The Geminid Meteor Shower is one of the best (if not the best) meteor shower of the year. Geminid Meteors are bright with a (seasonally festive) greenish hue that leave long lasting dust trails in the sky. This year the sky will be phenomenal with only a 1% waxing gibbous Moon, which will set during dusk. The lack of a bright Moon will certainly make for best case scenario conditions for the best meteor display of the year!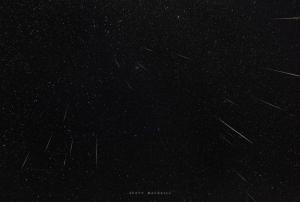 We will open the Observatory and telescopes at 6:30 pm with views of the night sky including distant nebulae and galaxies. As meteors become more frequent we will close the Observatory 24 inch telescope and have everybody set up outside to watch the peak of the meteor shower.
Temperatures will be cold so be sure to dress warm! Winter coats, long johns, thick socks, hat, gloves, good winter shoes, and blankets (while observing meteors) are a necessity. Be sure to bring a blanket to lay on or a reclining chair for optimal meteor observation.
Take a minute to read up on visiting the Frosty Drew Observatory and catch up on what to / not to bring and how to adequately prepare for a comfortable nigh of meteor watching.
Please note that we do not allow any white lights on our campus or in Ninigret Park from dusk - dawn, with the exception of low beam headlights while in motion. This is to ensure an equally awesome view of the night sky for all and to allow for the use of light sensitive astronomical equipment. Learn more about why we have this requirement in The Red Light District.
Grab those binoculars, dust off that telescope, and join us under the beautiful dark Geminid skies at Frosty Drew Observatory!