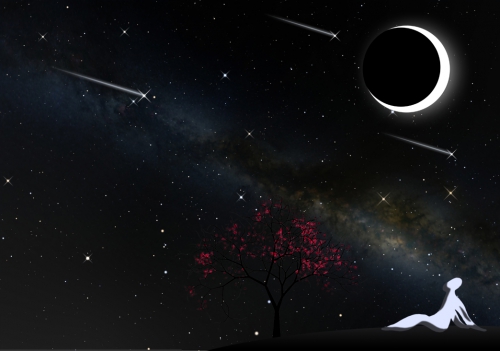 Summer Stargazing Nights - CLOSED
Where:

Frosty Drew Observatory and Science Center

When:

Fri, Jun 9, 2023 - CLOSED

Cost:

This event has been cancelled
Welcome to the Frosty Drew Summer Stargazing Nights! Every Friday night (weather permitting) we open our Observatory, Science Center Sky Theatre, and telescopes to the skies and offer free stargazing and astronomy to anybody interested in observing with us.
Tonight's forecasts are calling for rain showers later this afternoon, which should clear out before sunset, but clouds will persist, with mostly cloudy conditions expected. There is a lot of variability in how heavy cloud cover will be, but fog will start to set in just after sunset. Even though variability favors our location, fog always sets in several hours before forecasts state. Considering the landscape will be wet at sunset, we are certainly expecting fog. With all of this considered, we have decided to stay closed tonight, and will open next on Friday, June 16, 2023 with our Summer Stargazing Nights event. We'll see you then!
Be sure to subscribe to the Frost Drew Observatory mailing list, follow us on Twitter (@FrostyDrewOBSY) or on Facebook to receive status updates about our Summer Stargazing Nights program and more.
Preparing for Your Visit:
Check out our page on Visiting Frosty Drew Observatory to learn more about what to expect at the Observatory and better help you prepare for your visit.
How to Prepare for Springtime Conditions: The Frosty Drew Observatory is located inside Ninigret Park and borders the Ninigret National Wildlife Refuge. Insects and arachnids are a concern when visiting the Frosty Drew campus. We have observed mosquitoes, green head flies, deer flies, ticks, biting ants, and more. Please read the Mosquitoes and Insects section on our Visiting the Observatory page to familiarize yourself with adequate preparation measures.
Please note that we do not allow any white lights on our campus from dusk - dawn. This is to ensure an equally awesome view of the night sky for all and to allow for the use of light sensitive astronomical equipment. Learn more about why we have this requirement in The Red Light District.