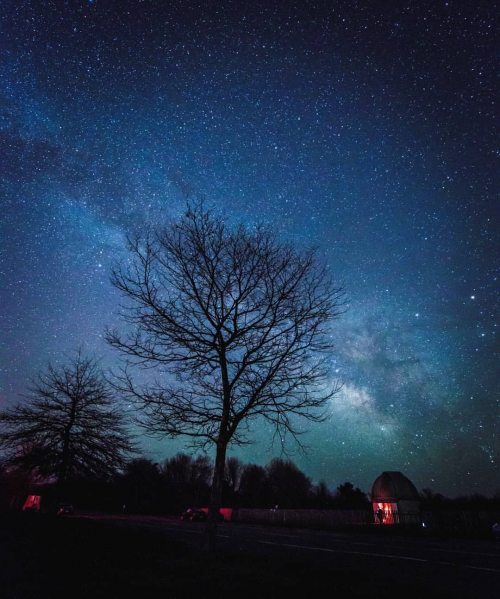 Summer Stargazing Nights
Where:

Frosty Drew Observatory

When:

Friday July 14, 2017 at 7:00 p.m - 9:00 p.m.

Cost:

$1 Suggested Donation per Person
Tonight is Stargazing Night at Frosty Drew Observatory and the relentless Friday night weather attack continues. We can expect clouds, rain, t-storms, and fog for our entire session tonight. This will certainly keep our telescopes closed and our astronomers in the Sky Theatre. It is quite stressful knowing that tonight, if clear, would have presented us with fabulous views of the Milky Way, which is increasingly moving westward with each passing night, eventually bringing the close of our Milky Way viewing season at Frosty Drew. As such, tomorrow night's forecast (Saturday, July 15) is looking spectacular, so Frosty Drew Observatory will open after sunset tomorrow, if weather holds out, to catch a view of the Milky Way, Saturn, and more.
We will open the Observatory and Sky Theatre from 7:00 p.m. - 9:00 p.m. tonight. In the Observatory, telescope tours will be available if t-storms can stay out. The Sky Theatre will feature our showcase of celestial objects photographed at Frosty Drew Observatory with a commentary and open discussion on general astronomy.
Overall, tonight is certainly a night to skip. We will have persistent unfavorable weather, making telescope observation improbable, at best. There is much variability in the cloud cover forecast, though passing t-storms, and eventually fog will make for a difficult night. If you're in the area and want to catch up on some of the awesome things happening in astronomy, drop by for a bit and chat with our astronomers. Otherwise, stop in tomorrow night for a view of the Milky Way as we combat the Friday night cloud invasion. We will post an update tomorrow to our Facebook with more information.
----------------------
Weekly Happenings
Scott MacNeill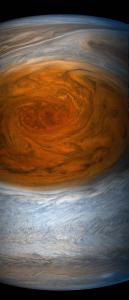 On Monday, July 10, 2017, the NASA Juno spacecraft performed its seventh close pass to Jupiter, called Perijove-7. During this close pass, Juno orbited directly over Jupiter's Great Red Spot at an altitude of 5,600 miles, allowing for a fantastic capture by JunoCam of this high interest region. Check out the images of the pass as well as many processed images submit by citizen scientists. Juno's next close pass over Jupiter (Perijove-8) will occur on September 1, 2017.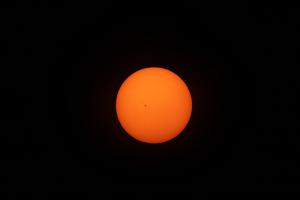 On Wednesday, July 5, 2017 a rather large sunspot (AR2665) emerged on the western side of the Sun. AR2665 has continued to grow as it rotated into an Earth-facing position, eventually becoming larger than the diameter of Earth. Late last night (10:09 p.m. ET on July 13, 2017), the huge sunspot finally erupted, producing a powerful M2-class flare. This is the first M2-class flare of 2017. Sunspots are not uncommon, though they are less frequent during the periods around solar minimum. The Sun undergoes sunspot cycles that last about 11 years with a maximum period of very frequent sunspot activity and a minimum period of very infrequent sunspot activity. The current solar cycle (24) reached maximum in April 2014. We are currently moving back into a period of solar minimum. Thursday's M2-class flare appears to be Earth directed and could offer up beautiful aurora over high latitude locations this weekend. Check out a video of sunspot AR2665 rotating into view, compliments of NASA Solar Dynamics Observatory (SDO):
-Scott