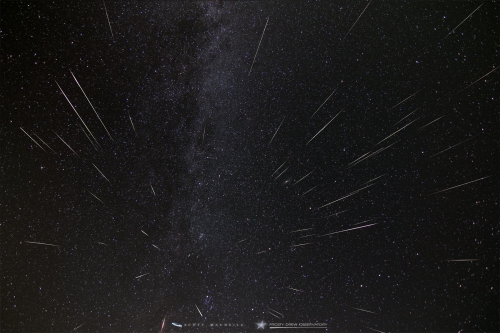 Summer Stargazing Nights - Perseid Meteor Shower
Where:

Frosty Drew Observatory

When:

Friday August 11, 2017 at 6:00 p.m

Cost:

$1 Suggested Donation per Person
Tonight is the Perseid Meteor Shower at Frosty Drew Observatory and forecasts are looking rather unfavorable. We can expect partly cloudy skies at sunset, becoming mostly cloudy after 9:00 p.m., eventually becoming fully overcast with fog overnight. This will make meteor viewing quite difficult. Though we may be able to catch a few twilight views of Saturn's rings, Jupiter's moons, and more before the clouds close in.
We will open the Observatory and Sky Theatre at 6:00 p.m. In the Observatory, weather permitting, we will have our Hydrogen Alpha telescope setup on the Sun, offering fabulous views of the large sunspot AR 2670 as well as views of the solar chromosphere. Once the Sun sets we will direct our telescopes towards Saturn, which has been at Summer Solstice this year and sporting fabulous views of the top side of the rings. If skies remain clear enough, we will direct our telescopes towards binary stars, Jupiter, and any other objects visible. Meteors should start becoming visible shortly after twilight wanes, though we will need a serious break in the clouds to score with the meteor shower. We will stay open until the weather kicks us out and will post periodic updates to our Twitter (@FrostyDrewOBSY) and Facebook. Once we decide to close up, we will post a "Closing up" message.
Overall, tonight's bright 85% waning gibbous Moon will rise at 10:15 p.m. and would have obscured many Perseid meteors. Though clouds will certainly take care of that on their own. We will likely have a quick view of Saturn and Jupiter, and will stick around hoping for clearer skies. If you're in the area and want to hope with the best, then stop in and chat about the meteor shower and all the awesome things happening in astronomy. We will attempt another opening tomorrow night (Saturday, August 12th) at 7:30 p.m. for day 2 of the Perseid Meteor Shower and will send an update out tomorrow afternoon. Happy meteor hunting!
-------------------
Weekly Happenings
Scott MacNeill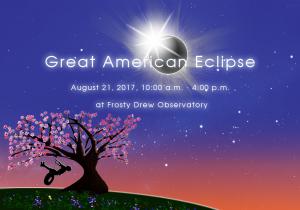 On Monday, August 21st, a fabulous total solar eclipse is coming the the United States. The path of totality, which is where the total eclipse will be visible will stretch from the Pacific Northwest all the way across the nation to South Carolina. In Rhode Island we will experience at 66% partial eclipse that will start at 1:30 p.m. and continue until 4:00 p.m. Frosty Drew Observatory will open from 10:00 a.m. - 4:00 p.m. for the eclipse and will have many safe viewing options. If you're staying in the Southern New England area for the eclipse, make sure to put Frosty Drew Observatory on your calendar and have a fabulous summer day with us under the eclipse.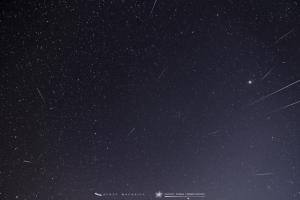 If you are setting out to catch the Perseid Meteor Shower tonight, despite the weather, you will need to be at a spot that is dark and free of excessive light pollution. You will also need a relatively unobstructed view of the sky. The 85% waning gibbous Moon, which rises at 10:15 p.m., is the big problem with this year's view and you will need to the the Moon out of your face! You can do this by setting up so you are laying on your back with your feet to the North. If you tilt your chair just a little you can get the Moon behind you and out of your view, though you want to be looking as close to the zenith (top of the sky) as possible. You can also setup near a tree or structure that blocks the Moon from your view. Regardless of how you battle the Moon, you will want to be out from 11:00 p.m. - sunrise. If you catch a photo of a Perseid meteor, post it on our Facebook and we'll share it to our timeline.
-Scott