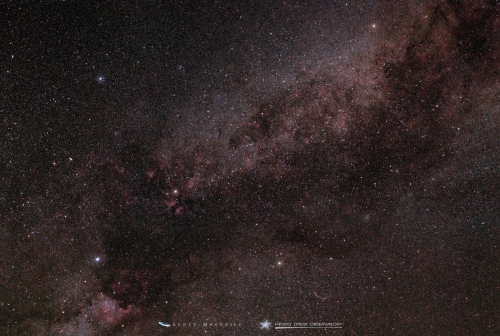 Stargazing Nights
Where:

Frosty Drew Observatory

When:

Friday September 29, 2017 at 7:00 p.m

Cost:

$1 Suggested Donation per Person
Tonight is Stargazing Night at Frosty Drew Observatory and forecasts are calling for increasing clouds after sunset with showers moving in overnight. Though eventually a crash, we should be okay to go for the first few hours of the night. We'll have a 65% waxing gibbous Moon with us for the first half of the night which will offer up fabulous views of the lunar surface, and will serve as a good bail out when clouds start to pick up. Saturn is starting to depart our yearly sky, though views are still excellent after sunset, which is inside our clear sky window of opportunity tonight.
We will open the Observatory and Sky Theatre at 7:00 p.m. In the Observatory, telescopes will showcase Saturn's rings and the gibbous Moon. At 65% waxing gibbous, the Moon is in a fantastic phase to catch mind blowing views of Copernicus Crater, Archimedes Crater, Plato Crater, and the Montes Apenninus range. In the Sky Theatre we will feature celestial objects photographed at Frosty Drew Observatory. We stay open until 11:30 p.m. or until clouds crash our fun, whichever comes first.
Overall, tonight may not be the best night to make the long drive. The Moon will be fantastic, but it will also be quite bright, placing the Milky Way and other dim objects beyond our view. If the Moon is your dig, then tonight could be fabulous for you. Then there's the clouds, which will eventually win the battle. Though we should have a good three hour before clouds become a real problem. Checking in on our Twitter (@FrostyDrewOBSY) and Facebook will get you updates on what is happening at the Observatory to help you make an informed decision before setting out. So beat the clouds and stop in for stunning views of the Moon and have a quick Lunar geek-out with us to kick off your weekend.
-------------------
Weekly Happenings
Scott MacNeill
Check out this image captured by the NASA OSIRIS-REx spacecraft this past Monday, September 25, 2017. The image was captured as OSIRIS-REx was departing the Earth-Moon system after successfully completing a gravity assist maneuver on September 22nd. In the image we get a reality check on how far 249,000 miles is visibly, which is the distance of the Moon from the Earth when this photo was taken. On average the Moon is about 250,000 miles distant from Earth. At that distance, it takes 1.34 seconds for the light reflecting off the Moon to reach our eyes, effectively delaying our view by 1.34 seconds. OSIRIS-REx is en route to Near-Earth Asteroid Bennu, where it will collect a sample from Bennu's surface to return to Earth in late 2023.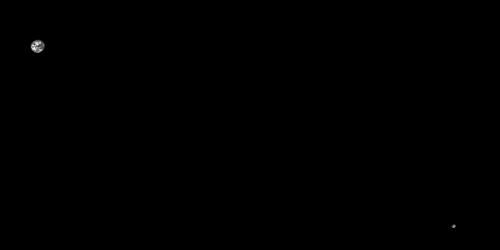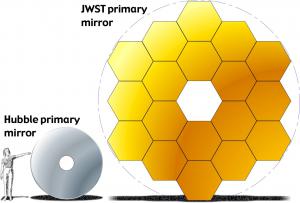 The NASA James Webb Space Telescope (JWST), which was originally scheduled for an October 2018 launch, has again been pushed back. Though not problematic, the new schedule places the launch window of the JWST into the March - June 2019 time frame. Due to the complexity of the telescope, launch, and deployment, additional time is needed for adequate testing. When so much is on the line for success, there's always justification to make sure we're doing the best we can. Though that doesn't make the wait any less grueling. Read about the JWST and get excited. Good things come to those who wait, right?
-Scott