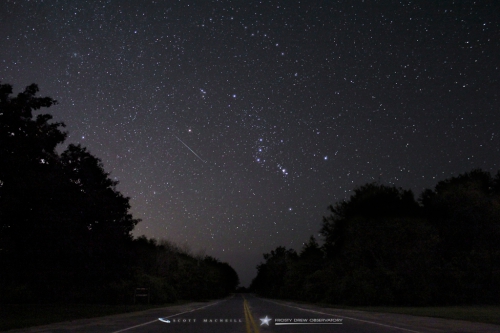 Stargazing Nights
Where:

Frosty Drew Observatory

When:

Friday October 13, 2017 at 6:30 p.m

Cost:

$1 Suggested Donation per Person
Tonight is Stargazing Night at Frosty Drew Observatory and forecasts are super variable at this time. We can likely expect partly cloudy skies after sunset with bouts of heavier cloud cover. Rain will be moving into our area tomorrow and the ramp up in cloud activity will happen some time tonight. We have been scoring lately with much clearer skies than expected on nights with variable forecasts, so that may bode well with our plans of awesome tonight. The 27% waning crescent Moon does not rise until 1:22 a.m. and will offer us fabulous opportunities to catch sight of thousands of stars overhead, if clouds stay out. Though clouds look to be the likely scenario, we can hope for a fantastic night.
We will open the Observatory at 6:30 p.m. tonight. Telescopes will start off with views of Saturn's rings until twilight wanes. After which, we will direct our telescopes towards dozens of deep sky objects including star clusters, nebulae, and the Andromeda Galaxy. We will keep the Observatory open until 11:30 p.m. or until clouds overtake our views, whichever comes first. Check in on our Twitter (@FrostyDrewOBSY) or Facebook for updates on weather and sky conditions we are seeing at the Observatory.
Overall, tonight has the right sky conditions to be a fabulous night, though clouds have different plans. The forecast is quite variable, with one model (our most accurate source) calling for relatively clear skies until after midnight. If the night plays out that way, we could have fantastic views of super dark skies. If you're making the long drive, tonight may be one to skip, unless you are feeling risky. If you're in the southern Rhode Island area and skies are clear overhead, stop in for an astro geek out and see some space!
--------------------
Weekly Happenings
Scott MacNeill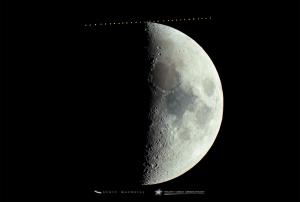 This coming Sunday, October 15, 2017 at 5:47 a.m. EDT, the 20% waning crescent Moon will pass in between Earth and Regulus, the brightest star in the constellation Leo. This is called the Occultation of Regulus and will be visible for nearly all of the lower 48 USA states. When observing, a viewer will see the Moon slowly approach Regulus from the right (West), eventually blocking our view of the bright star. About an hour later, Regulus will reappear on the right side of the Moon. Unfortunately, Southern New England will likely be under clouds, though if you are outside of the weather bomb, set your alarm and step outside about 5:30 a.m. to catch a view. Naked eye will be sufficient, though binoculars will really rock your socks.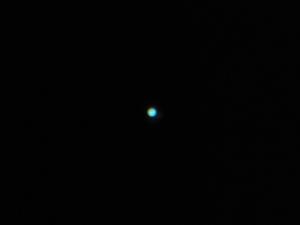 On Thursday, October 19, 2017, we will reach the point in our yearly orbit where Uranus arrives on the opposite side of the Earth than the Sun. This is called "opposition" and will place Uranus in our sky for the entire night. The nights around and during opposition are the best times to observe Uranus in a telescope. The blueish planet will be at its closest to Earth during opposition, at 1,850,750,000 miles distant, and will be in the most direct sunlight of its viewing season. Once opposition passes, Uranus will be above our horizon after sunset, progressively rising higher with each passing night. So put Uranus in the spotlight this autumn and catch a view of the seventh planet from the Sun.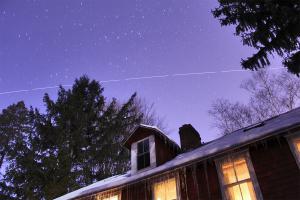 Step outside tonight (Friday, October 13th) at 6:44 p.m. EDT and catch a stunning view of the International Space Station (ISS) passing 41° overhead. The ISS will appear about 10° over the NW horizon near 6:45 p.m. and rise to 41° heading towards the NE. Check out NASA's Spot the Station for ISS pass sightings over your location.
Happy Friday the 13th!
-Scott