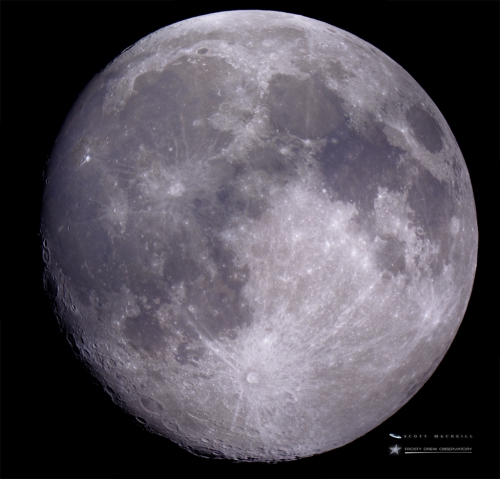 Stargazing Nights
Where:

Frosty Drew Observatory

When:

Friday November 3, 2017 at 6:00 p.m

Cost:

$1 Suggested Donation per Person
Tonight is Stargazing Night at Frosty Drew Observatory and the forecast is looking rather grim. We can expect mostly cloudy skies and a slight possibility of showers after sunset with skies gradually clearing overnight. Variability exists in what time skies will clear, with some sources calling for clearings as early as 10:00 p.m. Wind gusts up to 26mph are expected, which could restrict our viewing to only one side of the sky. This unfortunately hammers most of our nighttime window of opportunity. Add in that the Full Moon will occur at 1:23 a.m. overnight tonight and would have obscured all nebulae, galaxies, and star clusters; and tonight is not looking like the best night to be out.
We will open the Observatory at 6:00 p.m. on standby as we evaluate sky conditions on site. If weather is playing nice we will catch our last views of Saturn for the 2017 viewing season. The bright 99% waxing gibbous Moon will be up next with Uranus and binary stars on our list. It all depends on what the skies do. We will stay open until clouds shut us down or 11:30 p.m. swings around. Check in on our Twitter (https://twitter.com/FrostyDrewOBSY) or Facebook (https://www.facebook.com/FrostyDrewObservatory) for updates on what is happening at the observatory.
Overall, tonight is not the night to make the long drive. Potential for significant clouds, showers, and wind will make it difficult to open telescopes. We also have the super bright Full Moon happening, which will keep the Moon with us all night, blazing bright enough to obscure most objects we would geek out with. If you're in the area and need a quick astro-fix, then stop in and hope for clear skies with us.
-----------------------
Weekly Happenings
Scott MacNeill
This coming Sunday morning (November 5, 2017) at 2:00 a.m. Daylight Savings Time (DST) ends in the North American regions that observe DST. In the autumn, as we return to EST, we gain one hour (wahoo!). If you have trouble remembering which way to turn your clocks, here is a quick mnemonic: "In the Autumn, Fall back one hour. In the Spring, Spring forward one hour". So remember to turn your clocks back one hour this weekend and enjoy that extra hour of astro-geekery (or sleep, depending on your plans).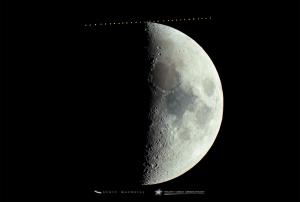 On Sunday, November 5, 2017 at 8:00 p.m. EST, the 95% waning gibbous Moon will occult Aldebaran, the brightest star in the constellation Taurus. An occultation occurs when the Moon, which moves eastward about 15º over a 24 hour period across the sky, passes in between our view of a distant object. There are a few bright stars that reside within 5° of the ecliptic (the path the Sun takes across the sky). Since the Moon is inclined about 5° to the ecliptic, our view of these stars can occasionally become blocked by the Moon. Aldebaran is one of these stars, and starting at 8:00 p.m. EST on Sunday, the Moon will approach Aldebaran from the west, passing in front of Aldebaran. Almost an hour later, Aldebaran will emerge on the other side of the Moon. Aldebaran is quite bright, though so is the 95% gibbous Moon. The event will be naked eye visible, but binoculars or a telescope will offer a substantially better view! So step out about 10 minutes before 8:00 p.m. on Sunday night and catch a view of the Moon overtaking Aldebaran.
-Scott