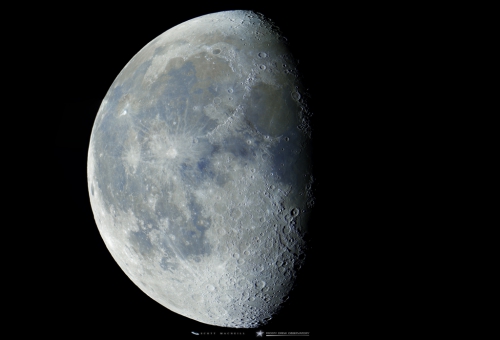 Stargazing Nights
Where:

Frosty Drew Observatory

When:

Friday November 10, 2017 at 6:00 p.m

Cost:

$1 Suggested Donation per Person
Tonight is Stargazing Night at Frosty Drew Observatory and clear skies alongside super cold temps are in store for us! We can expect temps to start off around 32°F when we open, descending into the low 20's overnight. We also have some wind sticking around, with gusts reaching upwards of 30mph. That will bring wind chills into the teens and may restrict our viewing to only one side of the sky. The third quarter Moon will rise at 11:21 p.m., keeping skies super dark for most of our viewing session.
We'll open the Observatory at 6:00 p.m. tonight. Telescopes will focus on deep sky objects, with fantastic views of nebulae, star clusters, and galaxies on our list. The wind will make for difficult viewing conditions, and though skies are clear, telescopic views could be rather blurry as a result. We'll take the night as it goes and welcome the cold temps. We also have the North Taurid Meteor Shower peaking this weekend, alongside the Andromedids and increasing Leonids. This will put a few shooting stars into our sky tonight. We will keep the Observatory open until the wind shuts us down or 11:30 p.m. swings around.
Overall, tonight could go either way. We will certainly have fabulously dark skies until 11:00 p.m., though cold temps and high winds could really hammer our views. When visiting tonight, it's super important to dress properly! We will have wind chills in the teens and possibly single digits overnight. Winter garb will be necessary. Read up on how we dress on the coldest nights. Now gear up for a dark sky geek-out and take a test-run for the coming winter season!
-------------------
Weekly Happenings
Scott MacNeill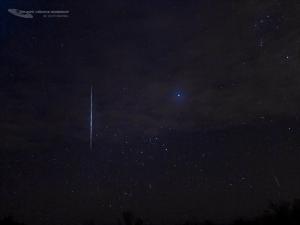 Meteor showers are quite the theme of late autumn and early winter, with small and large showers happening nearly back to back. It's almost like a celebratory meteor shower send off before we drop into the long calm of a sky bereft of meteor awesomeness from mid January – late April. Just off the heals of the late October Orionid Meteor Shower and South Taurid Meteor Shower, the Andromedid Meteor Shower peaked yesterday (November 9), quickly followed by the North Taurid Meteor Shower which peaks this weekend (November 11-12). Up next is the Leonid Meteor Shower, which peaks on Friday, November 17th. The Leonids have a fabulous name, due to the crazy meteor torrent it throws every 30 years. But outside of that period, the Leonids are rather beat with only about 15 Leonid meteors happening per hour. The next Leonid storm will be November 2034 , so mark your calendar. Once the Leonids pass, kick back for a month and get ready to catch the top meteor display of the year on December 13th – the Geminid Meteor Shower, which can blaze upwards of 200 meteors per hour across the sky all night long. One week later, the Ursid Meteor Shower will bring a few extra meteors to help reduce our meteor watching come-down after the stunning Geminids. Once the New Year swings around, the Quadrantid Meteor Shower, another one of the years best, will blaze the January 3rd morning sky. With so much meteor activity, there are no excuses for missing out on a view. The N. Taurids, Andromedids, and Leonids are rather week, though they all overlap each other, which could bring a nice increase in the number of meteors streaking the sky this week. So set out this season and catch up on all those regretfully missed meteor viewing opportunities.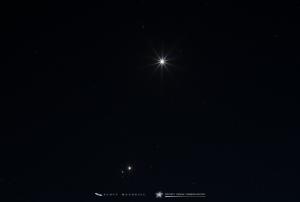 Starting tomorrow morning (Saturday, November 11), and continuing until Wednesday, November 15th, a series of unspeakably beautiful conjunctions involving Venus and Jupiter will begin in the predawn eastern sky. Conjunctions happen when two (or more) objects in the night sky appear to align with each other from our viewing point. In this case, Earth, Venus, and Jupiter will be aligned in a way where Venus and Jupiter will appear side by side in our sky. Tomorrow morning, the two will be less than 2° apart, with Venus sitting to the top right of Jupiter. On Monday morning, November 13th, Venus and Jupiter will be at their closest in our sky, coming in at about 16 arc minutes apart. That's 0.16°! At that seperation, you can see them together in a telescope. Your view will show a 97% gibbous Venus alongside Jupiter and the four Galilean Moons. On the morning of Wednesday, November 15th, Jupiter will be about 2° to the top right of Venus. At this point, it doesn't look like Southern New England weather will hold out for all 5 mornings, though tomorrow morning (Saturday) looks fantastic. If you have clear skies over the next 5 days (specifically Monday morning) step outside around 6:00 a.m. and look low on the eastern horizon and catch site of a stunning planetary dance being put on by Venus and Jupiter. If you catch a photo of the conjunction, post it on our Facebook and we'll share it on our timeline. Happy viewing!
Heads up! Tomorrow morning (Saturday, November 11) at 7:37 a.m. ET, the Orbital CRS-8 ISS resupply mission will launch from Wallops Flight Facility in Virginia. Though after sunrise, depending on where you are along the Northeast coastline, you could catch a view of the launch. Here is a map of viewing times depending on location.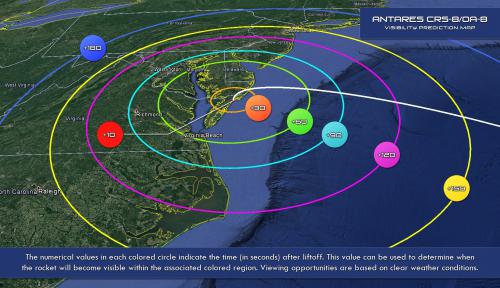 The numbers listed are delays in seconds from launch time that the vehicle will become visible. If you're out catching the Venus and Jupiter conjunction, grab a quick nap then step out, look south and maybe catch site of the launch. Out of the area of visibility? Well catch the launch on NASA TV.
-Scott