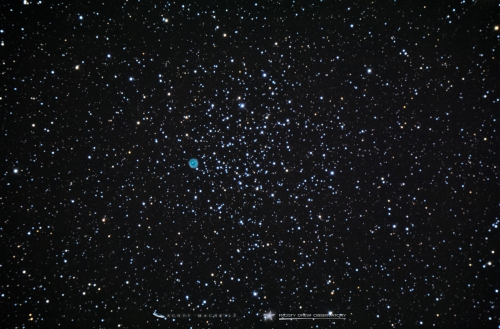 Stargazing Nights
Where:

Frosty Drew Observatory

When:

Friday February 16, 2018 at 6:00 p.m

Cost:

$1 Suggested Donation per Person
Tonight is Stargazing Night at Frosty Drew Observatory and coming on the heels of yesterdays New Moon, we have an entire night of super dark skies lined up. Weather forecasts at this time are somewhat variable, though only in the time that clearings will happen. We can generally expect clouds to clear out sometime around 8:00 p.m. with some forecasters calling for earlier times and some later. The rapid temperature drop tonight will also bring some wind, which could gusts as high as 30mph, which can restrict our viewing to one side of the sky. Though the prospect of clear skies on a moonless Friday night are too tasty to ignore.
We will open the Observatory and Sky Theatre at 6:00 p.m. tonight. In the Observatory telescopes will start off on standby as we wait for clouds to move out. If we score with an early clearing, we'll attempt a view at the super thin 1% waxing crescent Moon and possibly our first view of Venus for its time as the evening star. On our list tonight is the Orion Nebula, M46 open star cluster, The Flame Nebula, Thor's Helmet nebula, and loads of deep sky objects only visible on the darkest nights. Later in the night we will direct our telescopes towards dozens of galaxies found in springtime constellations that are coming into view. In the Sky Theatre temps will be warmer and on screen will be a feature of celestial objects photographed at Frosty Drew Observatory. We will stay open until 11:30 p.m. unless weather hits us harder than expected. Though if wind diminishes, the dark skies could keep us open much later. Check in on our Twitter (@FrostyDrewOBSY) and Facebook for updates on what is happening at the Observatory.
Overall, tonight could go either way. Clouds will likely be with us when we open, but should clear out rather quickly, eventually opening up the fabulous starscape. Wind is the real threat tonight, and 30 mph gusts will be pushing our limits. Though having no Moon will give us super dark skies all night. If winds are not too gusty, we could have an amazing night ahead of us. Temps will start off rather mild, but will drop significantly overnight, so dress warm. Clear moonless nights are all the rage at Frosty Drew Observatory, and tonight may very likely be one of them. So bundle up and have a true astro-geekout under the darkest skies in Rhode Island, tonight at Frosty Drew Observatory.
--------------------
Weekly Happenings
Scott MacNeill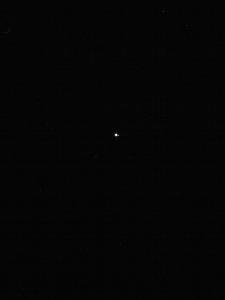 Last month, on January 17, 2018, the NASA OSIRIS-REx spacecraft (Asteroid Sample Return Mission), which is en route to asteroid 101955 Bennu, snapped a beautiful photograph of Earth and the Moon. The image was taken at a distance of 39.5 million miles from Earth as the spacecraft raced away at 19,000 mph. OSIRIS-Rex will arrive at Bennu in August 2018. Over a period of 23 months, the spacecraft will map and survey the asteroid, looking for a suitable location to grab a sample. OSIRIS-REx will return that sample to Earth in September 2023. Check out Earth and the Moon from 39.5 million miles. (note the Pleiades cluster in the top left corner of the image, and the constellation Aries visible in the image, notably at the top right). Then follow along with the OSIRIS-REx mission.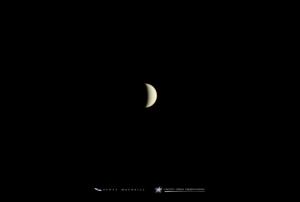 On January 9, 2018, Venus reached the point in its orbit where it arrived on the other side of the Sun than Earth. This is called Superior Conjunction and places Venus into the eastern side of the sky in relation to the Sun. When this happens, Venus becomes the Evening Star, making for amazing views of the super bright planet in the evening sky. Venus completes one orbit around the Sun every 224.5 Earth-days. So Venus will catch up to Earth as we orbit the Sun, eventually passing in between Earth and the Sun, called Inferior Conjunction, on October 26, 2018. This sets us up for excellent views this spring and summer at Frosty Drew Observatory. Due to the ecliptic being low in the evening sky during summer, the best times to catch a view of Venus will be during May and June in the western sky, though visibility of Venus in the evening sky starts now and continues into autumn. This will make for a nice start to a fabulous summer of planetary views with Venus, Jupiter, Saturn, and Mars all rocking our summer 2018 starscape.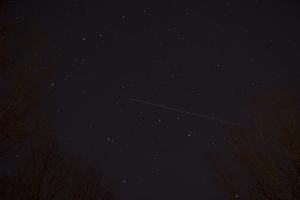 After a few weeks of fantastic International Space Station (ISS) passes, the station has left our evening sky for the next 4.5 weeks. Though not as bright as the ISS, you can still catch a view of China's Tiangong-2 station passing over this weekend. Again, not the best weather is forecast for evening satellite viewing this weekend, but if you have clear skies set out tonight at 7:06 p.m. EST and look to the WNW to catch Tiangong-2 rising off the horizon and passing nearly overhead, heading towards NW before experiencing orbital sunset and disappearing from our view. Try again tomorrow night (Saturday) at 6:07 p.m. EST and catch the station rising in the west, passing overhead, and setting in E. Certainly an excellent pass! Then on Sunday night catch Tiangong-2 in the WNW at 6:45 p.m. EST rising overhead and into orbital sunset in the eastern sky. Tiangong-2 is China's second station in a series of 6 planned Tiangong stations. These times work for Southern New England and largely the Northeast. For specific times over your location, check out Heavens Above.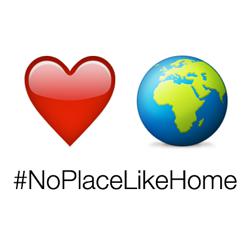 At Frosty Drew Observatory, we are situated inside Ninigret Park bordering the Ninigret National Wildlife Refuge. The landscape is wide open and slightly wild for the average Southern New England resident. We have frequent high winds, large snow drifts, salty air, coyote invasions, swooping owls, and extreme cold. Though no danger to us or our visitors exists (aside from frostbite for those inadequately dressed), it certainly takes its toll on our campus facilities. In this case, our fence has had a few rough nights and some of the pickets have snapped along the way. We recently noticed that someone had replaced the broken pickets on our fence. We are unsure who did this, but whoever you are, you are awesome! Now we have one less item to worry about and the fence looks fabulous. Thank you!
-Scott