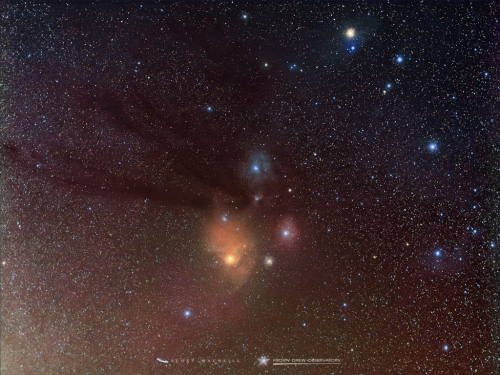 Stargazing Nights
Where:

Frosty Drew Observatory

When:

Friday March 9, 2018 at 6:30 p.m

Cost:

$1 Suggested Donation per Person
Tonight is Stargazing Night at Frosty Drew Observatory and the forecast is calling for mostly cloudy skies to start, with clouds slowly clearing out by midnight. Some sources are calling for periodic clearings along the way, which could allow for moments of fabulous views. If clouds cut us a break, super dark clear will rock the first half of the night with no Moon rising until the 39% waning crescent creeps in around 1:47 a.m. There's a lot of hope in that sentence, but that's what we have.
The Observatory and Sky Theatre will open at 6:30 p.m. tonight. In the Observatory, telescopes will start on standby as we evaluate the sky for moments of amazement. If clouds are killing us, we'll move into the Sky Theatre and showcase a series of celestial objects that are typically visible on late winter nights, using photographs previously captured at Frosty Drew Observatory. If skies are clear enough, we'll stay open until 11:30 p.m. Otherwise, we'll pack it up around 9:00 p.m.
Overall, tonight is a risky call. Weather does not look good for the first half of the night with clouds starting off pretty heavy and slowly tapering off after sunset. We usually do quite well with variable forecasts and could see a clearing much earlier than expected. The prospect of super dark, moonless skies is where all this hope is coming from. It's important to note that we are experiencing technical problems with the incredible amount of saturation in the ground. This could limit our geek out to field telescopes with the primary 16" SCT remaining inoperable for the night. We'll post updates to our Twitter (@FrostyDrewOBSY) and Facebook periodically with info about what we are seeing on site. If you're feeling hopeful, then swing on by Frosty Drew Observatory and hope with the best.
----------------------
Weekly Happenings
Scott MacNeill
This coming summer, NASA is launching the Parker Solar Probe mission, which will enter the Sun's corona, at a distance of about 3.9 million miles above the solar photosphere (Sun's surface). At this distance, the Parker Probe will be seven times closer than any spacecraft has come to the Sun. In this region, the probe will be dealing with temperatures around 2,550°F. The goals of the mission are to study how energy moves through the solar corona, gather data on the dynamics of the plasma and magnetic fields at the source of the solar wind, and explore what is accelerating and transporting energetic particles into the solar wind. The mission will also provide answers to why the corona is so much hotter than the solar photosphere (Sun's surface). As our technologies advance into the solar system, energetic particles in the solar wind pose risks to our devices. Better understanding of these dynamics will help us to better predict solar events and their effects on Earth. To raise awareness of the mission, NASA is inviting people around the world to submit their names to be placed on a microchip aboard the spacecraft. Want to send your name into the solar corona? Add your name. Then check out NASAs Parker Solar Probe Mission to catch up on all the amazing things the Parker Solar Probe will accomplish.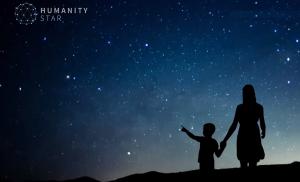 So the Humanity Star satellite, whether you love the idea or hate it, the satellite is up there and finally coming into view for North American sky watchers. The satellite was launched aboard the Rocket Labs Electron rocket on January 21, 2018 and is similar to a 3 foot diameter disco ball in a polar orbit around Earth. The idea is to reflect sunlight back to Earth in a similar fashion as other satellites incidentally do. Beginning last night (March 8, 2018), the satellite started to make daily passes that are allegedly visible in the evening sky over the USA. Brightness estimations at this time are not too promising, though it is certainly worth an attempt at viewing. A pretty good pass is happening tonight (March 9th) at 7:11 p.m. EST, starting in the SSW, rising to 60°, heading towards the north. If you have clear skies step out and see if you can catch a view. Monday, March 12th, will also offer a potentially good pass, starting at 7:30 p.m. in the south, rising to 54°, heading towards the NNE. Other passes are happening this week, though questionably too dim to see. The satellite is supposed to stay in orbit for a period of nine months before degrading and encountering Earth's atmosphere. Though U.S. Joint Space Operations Command's Space-Track place re-entry into a late March time frame, not much time to catch a view. You can get pass times for Humanity Star over your location at Heavens Above or added to your calendar at Humanity Star. Do it!
This week, on March 15th, Mercury reaches maximum eastern elongation, which places Mercury at its highest point in in the sky over the western horizon after sunset for its current or orbit. Step out after sunset each night this week and see if you can spot Mercury and Venus hanging out in the twilight sky low on the western horizon.
-Scott