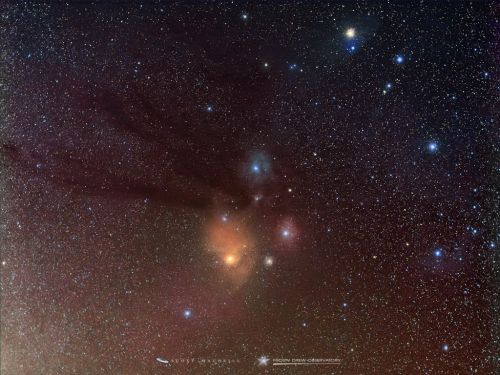 Stargazing Nights - CLOSED
Tonight is Stargazing Night at Frosty Drew Observatory and sadly all staff astronomers are either sick or unavailable. Certainly a harbinger of springtime! As such, the Observatory and Sky Theatre will remain closed tonight and we'll return to our regular Stargazing Nights event on Friday, March 23, 2018 at 7:30 p.m.
------------------
Weekly Happenings
Scott MacNeill
If you are out and about tonight, enjoy the clear dark skies if you have a good view overhead. The New Moon happens tomorrow, leaving skies super dark all night long. If you're out during the wee morning hours to catch early 2018 views of the Milky Way Galaxy's galactic nucleus, be sure to sneak a peek at the International Space Station passing over at 4:50 a.m. EDT. Facing the NNE, look up 21º to catch the ISS emerge from Earth's shadow, and think; the residents of the Station are experiencing orbital sunrise at that moment. If you're still out at 6:24 a.m. catch the ISS pass overhead brilliantly starting in the WNW.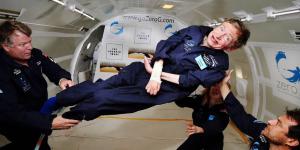 This past Wednesday, March 14, 2018, humanity lost one of its greatest minds, when Prof. Stephen Hawking passed away. Largely known for his groundbreaking work on black holes as an electromagnetic radiating source, which ultimately leads to the evaporation of a black hole. Stephen Hawking also stood a symbol of perseverance in the face of adversity. The majority of his life's achievements, which were astounding, were accomplished while suffering from Amyotrophic Lateral Sclerosis (ALS). In my opinion, the resilience of Stephen Hawking serves as a beacon of hope for those struggling with physical challenges. In his own words: "Remember to look up at the stars and not down at your feet. Try to make sense of what you see and wonder about what makes the universe exist. Be curious. And however difficult life may seem, there is always something you can do and succeed at. It matters that you don't just give up."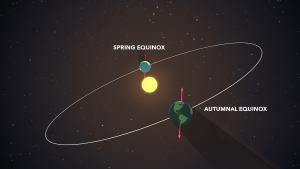 On Tuesday, March 20, 2017 at 12:15 p.m. EDT, Earth's equator will intersect with the ecliptic (the path the Sun takes across the sky) marking the Vernal Equinox and the start of spring in the Northern Hemisphere. At this time the Earth arrives at a point in its orbit where it is neither tilted towards or away from the Sun. This results in equal amounts of daylight for corresponding locations north and south of the equator, with the Sun passing directly overhead (at zenith) along the equator at Noon. Take a moment this coming Tuesday to step outside and welcome spring and all the heat loving zealotry that is just around the corner, including beach days, late sunsets, picnics, and fabulous nights under the Milky Way. Happy first day of spring!