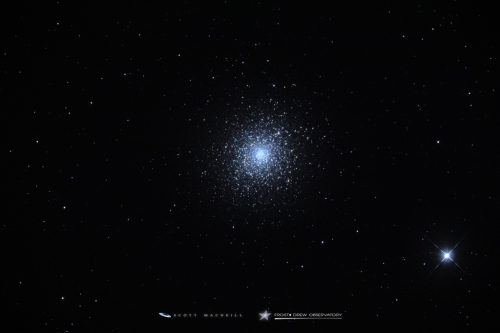 Stargazing Nights
Where:

Frosty Drew Observatory

When:

Friday April 6, 2018 at 7:30 p.m - 9:30 p.m.

Cost:

$1 Suggested Donation per Person
Tonight is Stargazing Night at Frosty Drew Observatory and we are falling into another pattern of Friday night weather bombs. We can expect clouds, showers, and winds for tonight's geek out. Sadly, the 57% waning gibbous Moon doesn't rise until 1:30 a.m. and would have offered up fabulously dark skies for us to revel in. With the high winds and chance for rain, Observatory telescopes will stay closed tonight. Though the Observatory and Sky Theatre will be open for those looking to catch up on all that is happening in astronomy.
We will open the Observatory and Sky Theatre from 7:30 p.m. - 9:30 p.m. In the Observatory, tours of our telescopes and equipment will be available for all interested in what the observatory looks like with the lights on. In the Sky Theatre we will showcase a collection of celestial objects visible this time of year using astro photos previously captured at Frosty Drew Observatory.
Overall, it's pretty clear that tonight is not the night to have your moment with the cosmos. Spring time brings rain and clouds to our skies, though at times I feel it's just all the time. If you're looking for a night to catch up on some astronomy, these are great nights to sit and chat with our astronomers. Otherwise, sit this one out and hope for clearer skies next Friday when the Moon is almost new.
----------------------
Weekly Happenings
Scott MacNeill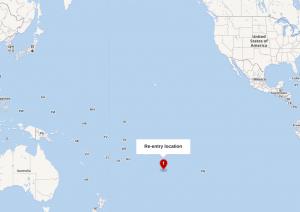 On Sunday, April 1, 2018 at approximately 8:16 p.m. ET, China's defunct space station – Tiangong 1 returned to Earth. Though New England was along the zone of higher probability, the Pacific ocean is so big that re-entry was likely to end up happening over that body of water, and it did. Coincidentally, re-entry occurred over a popular area for controlled satellite re-entry procedures. Being that it's so unlikely that a video of re-entry was captured, and the event was quite high profile, be wary of the potential inundation of fake re-entry videos (sadly negative attention is still attention). Though Tiangong 1 is in it's final resting place, China National Space Administration (CNSA) continues to advance their space operations with the Tiangong 2 station, which is currently in orbit. You can get pass times applicable to Southern New England and generally the Northeast on our homepage or for times applicable to your location, visit Tiangong 2 at Heavens-above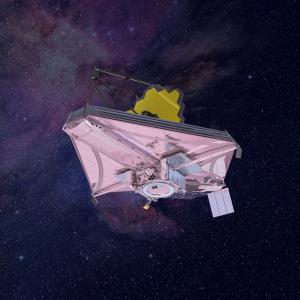 The James Webb Space Telescope (JWST), commonly referred to as the successor to the fabulous Hubble Space Telescope (HST), has yet again had its launch date delayed. Our current iteration of launch date delays slated JWST's launch schedule into the early 2019 time frame. That changed this past March. Now the JWST launch date has been pushed back to May 2020. The concern is not the telescope or the spacecraft components, but both components operating together. Individually these components check out, though once combined there are potential issues, which require further testing. It's critical to note the importance of identifying and rectifying points of failure, the mission is too important to shortcut. With that said, the JWST has been plagued with launch date delays and sky-rocketing costs (no puns here...). If this new review leads to a budget increase, it puts the JSWT before Congress for re-authorization, again. If that happens, get ready to call your Representatives and Senators in support of JWST. Think about all we learned from Hubble's 7.9' mirror. The James Webb's 21.4' mirror will take us to a whole new level of awesome. Observations of the formation of the first galaxies, direct imaging of novae, and direct imaging of exo-planets are just scratching the surface of amazing things the JSWT will accomplish.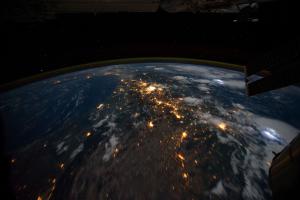 Here are some space station passes for your weekend scientific enjoyment:
Tiangong 2:
Tonight: 8:37 p.m. ET, starting in W, rising nearly overhead towards the ENE (four minute pass)
Tomorrow: 9:15 p.m. ET, starting in WNW, rising to 53° towards the WNW (2.5 minute pass)
Sunday: 8:15 p.m. ET, staring in W, rising nearly overhead towards the E (5 minute pass)
International Space Station (ISS):
Tonight: 8:54 p.m. ET, starting in NW, rising to 36° towards the NE (3.5 minute pass)
Tomorrow: 8:02 p.m. ET, starting in NW, rising to 25° towards the ENE (5.3 minute pass)
Sunday: 8:45 p.m. ET, starting in NW, rising nearly overhead towards ESE (4 minute pass) ← fabulous pass!
These times are applicable to Southern New England and generally the Northeast. For times over your location, visit NASAs Spot the Station. Of course clouds are in the forecast for most of the weekend in Southern New England. So this is just a teaser. Clouds begone!
-Scott