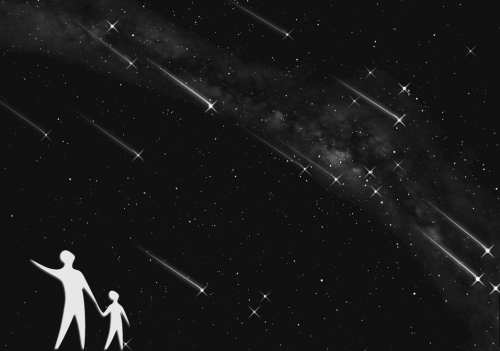 Perseid Meteor Shower 2021
Where:

Frosty Drew Observatory and Science Center

When:

Wed, Aug 11, 2021 8:30 pm - Fri, Aug 13, 2021 3:30 am

Cost:

Tickets are required. $5 per person over 4 years of age
UPDATE: Thursday, August 12, 2021 16:47 ==========
After last night's severe fog attack, we have been wary about hosting the second night of the event. Though after close analysis of dew point forecasts and on site evaluation, we think tonight has a good chance of turning out better than last night. With that said, it still will not be the perfect Perseid night! We have intense wildfire smoke over our region today and tonight, which will appear as heavy haze. It's also very hot and humid on site, with the heat index currently at 98°F (4:45 pm), which is significant. We think the night will start off okay, but periodic clouds could end up moving through. There is always a threat of fog, but tonight seems to be looking acceptable on that front so far.
We will open at 8:30 pm with views of the 22% waxing crescent Moon, Venus, Saturn, Jupiter, binary stars, and anything else the sky presents. Telescopes will be set up in the Observatory Courtyard alongside the primary Observatory telescope. In the Sky Theatre we will present a showcase of celestial photos that have been captured at Frosty Drew Observatory by our astronomers. But the big thing will be the Perseids, which will start becoming more prevalent after 10:00 pm. We will close up our telescopes at 11:00 pm, though visitors can stay on the campus all night to enjoy the Perseid shower.
Overall, tonight is not awesome, but it is certainly looking better than last night. It will be hazy and it will be humid, but fog should stay out. We could see some passing clouds and even a light shower or two, but brighter Perseid meteors will break through the haze. Sadly, wildfire smoke will likely obscure dimmer meteors. Regardless, we think second chances rock, and tonight just may be that second chance. So stop in and try for take two of the Perseids.
============================
The early morning of August 12th and 13th, 2021 will bring the Perseid Meteor Shower peak to the skies over Frosty Drew Observatory, blazing the starscape with up to 100+ meteors per hour. The Perseids are considered by many to be the best meteor shower of the year, and in 2021 we are setup for a truly amazing display. Bright Moon light obscures our view of meteor activity when the Moon is above the horizon. Though the 22% waxing crescent Moon will set at 10:17 pm, leaving super dark conditions all night long. That's best case scenario. Perseids will start appearing more frequently after 10:00 p.m., with the shower really taking off shortly after midnight. The peak occurs in the early morning hours of August 12th and 13th just before dawn. Certainly an amazing night to be under the wide open, super dark sky at Frosty Drew Observatory.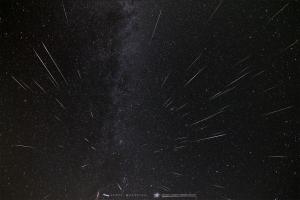 Join Frosty Drew astronomers at the Observatory on August 11, 2021 and again on August 12, 2021, weather permitting, to witness this spectacular event. We will open the Observatory, Observatory Courtyard, Sky Theatre, and Science Center at 8:30 p.m. In the Observatory, telescopes will showcase the night sky until meteors start becoming frequent, usually around 10:30 p.m. Telescopic views of Saturn, Jupiter, and more will serve as a mesmerizing start to a great night. Once meteors become frequent, we will all make our way outside to view the spectacular meteor shower. We may have portable telescopes available throughout the night with some great views of deep sky objects. The Science Center and Sky Theatre will remain open all night with videos and showcases of celestial objects we have photographed at Frosty Drew Observatory.
A ticket is required for admission at tonight's event!
Important information about tickets:
- A ticket is required for each person in your party / group that is over 4 years of age.
- Tickets will be available on site, but may also be purchased beforehand online.
- Tickets will be checked at the Observatory main gate, either electronically or physically.
- The name on the ticket must match the name of the ticket holder.
- Tickets are non-refundable.
- This event is weather dependent and cancellations will be posted on the day of the event.
- We cannot guarantee the weather and seeing meteor activity is very dependent on clear conditions.
- All ticket holders can stay on the campus for the entire duration of the event.
Bring your friends and family. Break out your lawn chairs and blankets, *binoculars, and telescopes. Sit under the beautifully clear dark sky of Charlestown, Rhode Island and have a fabulous astronomy experience as shooting stars blaze the sky!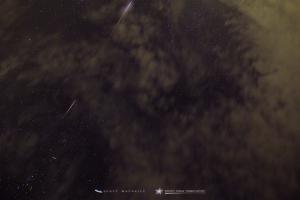 Take a minute to read up on visiting the Frosty Drew Observatory and Science Center and catch up on what to / not to bring and how to adequately prepare for a comfortable nigh of meteor watching.
Please note that we do not allow any white lights on our campus from dusk - dawn. This is to ensure an equally awesome view of the night sky for all as well as to allow for the use of light sensitive astronomical equipment. Learn more about why we have this requirement in The Red Light District.
See you under the Perseids!
*Binoculars and telescopes are welcome but are not needed to view the meteor shower. This event is a weather dependent event. Cloudy skies, fog, and / or rain will cancel this event.