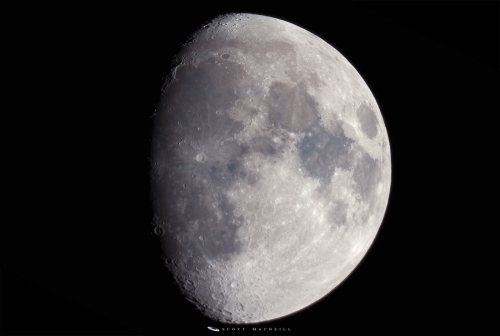 Summer Stargazing Nights
Where:

Frosty Drew Observatory

When:

Friday June 22, 2018 at 6:00 p.m

Cost:

$5 Suggested Donation per person 5 years and older
Tonight is Stargazing Night at Frosty Drew Observatory and after a fabulous stretch of amazing nights, clouds are moving back in. We can expect partly cloudy skies this afternoon becoming mostly cloudy as we move through our session. There is some variability in timings and how cloudy "mostly cloudy" will be. Though we will eventually lose the sky to clouds at one point. We do have a rather bright Moon, with the 75% waxing gibbous sticking around until 2:27 a.m. This could allow for sneak peeks at the Moon among thin cloud cover and in between passing clouds. Jupiter and Venus also do well with thin cloud cover, so don't write off the night yet.
We will open at 6:00 p.m. In the Observatory courtyard we be showcasing the Sun in our hydrogen alpha telescope, if skies are clear enough. We have a couple nicely placed sunspots easily visible on the solar photosphere, which will be visible in our telescope. Once the Sun sets, we will evaluate what clouds are doing, and if acceptable, start with dusk views of Venus, Jupiter, and the Moon. Venus will sport a fabulous 73% waning gibbous phase, and Jupiter will show off all four Galilean Moons. If skies hold out, Saturn will be visible in our telescope starting around 10:00 p.m. Depending on cloud conditions, we may setup the Lunar Lounge which will feature a live projected view of the Moon. In the Sky Theatre we will feature celestial objects photographed at Frosty Drew Observatory on the big screen. We will stay open until clouds chase us out or 11:30 swings around.
Overall, tonight is not looking like an amazing night. We have a bright gibbous Moon and clouds will be moving in for Saturday's rainy outlook. We are also one day past Summer Solstice, which puts sunset at 8:18 p.m. making for quite a short night. Though the forecast is a bit variable and variability has been totally favoring us this year. Add in that Jupiter and Venus both look way better when viewed through thin cloud cover, and we may have a potentially excellent night of planetary viewing ahead of us. It's a risk, and if the Milky Way is your dig, then tonight will certainly be a no-go. But if you have a free night and want to welcome the warm summer nights, then stop in and catch a quick astro fix with our astronomers and possibly score fabulous views of Jupiter, Venus, and the Moon.
-------------------------
Weekly Happenings
Scott MacNeill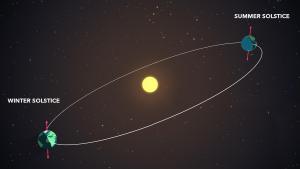 Yesterday morning (June, 21, 2018) at 6:07 a.m. ET, Earth arrived at the point in its orbit where the Northern Hemisphere is a maximum tilt (23.4°) towards the Sun. This is the Summer Solstice and marks the first day of the summer season in the Northern Hemisphere. On the Summer Solstice, the Sun will pass directly overhead at noon along the Tropic of Cancer, and will bring the shortest nighttime period of the year for in the north. The Arctic Circle will see the Midnight Sun, and the Antarctic Circle will see Polar Night. The Summer Solstice also brings beach days, late summer sunsets, no school, picnics, Milky Way nights, the Summer Triangle, and a season full of heat loving excess. It also signals the start of the days getting shorter as we shift towards the descent into winter. Happy Summer Solstice from all the astro geeks at Frosty Drew Observatory!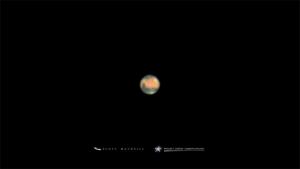 Remember that massive dust storm on Mars we wrote about last week. Well that storm has gone completely global. Since last weeks update, we have seen the storm double in intensity over the Curiosity rover's location. Being that Curiosity uses a nuclear powered battery, the significant drop in sunlight is not a problem. Though the storm will make it a little harder for Curiosity to perform its regular science functions, and the rover is seeing it's highest level of airborne dust yet. This is a fabulous event for Mars scientists and our understanding of Mars dust storms, but not so great for all of us Earthbound observers that are waiting for amazing views in mid-July – mid-August. Dust storms can lost for months on Mars and will certainly obscure our view of the vast martian landscape. Last Saturday, we attempted a view in our telescope and views were rather plain. Let's hope the storm backs off a bit over the next few weeks. This way we score with the data collection, and with the view. Check out this GIF of the increasing dust at Curiosity's location.
-Scott