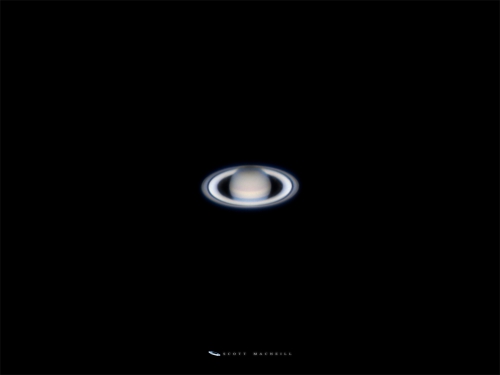 Stargazing Nights
Where:

Frosty Drew Observatory

When:

Friday September 7, 2018 at 7:30 p.m

Cost:

$5 Suggested Donation per person 5 years and older
Tonight is Stargazing Night at Frosty Drew Observatory and forecasts are looking less than favorable. We can expect cloudy conditions tonight, with our most reliable source calling for mostly cloudy conditions. This variability could play out nicely for us. Though fabulously clear skies are quite unlikely, we could have skies clear enough to catch a view of Saturn's rings, Jupiter, and Mars. It's rather unfortunate that tonight will be clouded out since the Moon is only a 6% waning crescent and would have left fabulously dark skies for us. Add in that we could have scored excellent views of Comet 21P/Giacobini-Zinner and the forecast is a real downer. Though we will work with what we have.
The Observatory and Sky Theatre will open at 7:30 p.m. tonight. In the Observatory, telescopes will start on standby as we evaluate sky conditions. If clear enough, we will start off with views of Jupiter and all four Galilean Moons. Saturn will follow up shortly after, with fantastic views of the rings. If skies continue to cooperate we will rock Mars, where the dust is slowly settling, making the southern polar ice cap quite visible to our telescope. In the Sky Theatre we will feature our showcase of celestial objects photographed at Frosty Drew Observatory and will offer a commentary and open discussion on general astronomy if skies are too cloudy to observe. We will stay open until 11:30 p.m. or until clouds chase us out, whichever comes first.
Overall, tonight is not a great night to be out. Temps will be cool and the Moon will be out of view for our entire geek out. Though clouds have different plans and will surely offer some level of attack. We are taking a best-effort approach and will try for a view of Jupiter, Saturn, and Mars among thinner cloud cover. Often, thin clouds will make for fantastic viewing conditions of the bright planets, and tonight could be one of those nights. Our most reliable forecasting source is calling for favorable planet viewing conditions. Though weather could go the way everybody else is predicting and leave us under overcast skies. Check in on our Twitter (@FrostyDrewOBSY) or on the right column of our website for periodic updates on what we are seeing on site. Then set out for cooler temps and potentially awesome views of Saturn's rings and Mars' ice caps at Frosty Drew Observatory tonight. Clouds begone!
-------------------------
Weekly Happenings
Scott MacNeill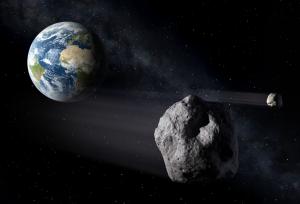 This coming Sunday morning, just after 8:00 a.m. ET, a Near Earth Asteroid (NEA) named 2018 RC will pass by Earth at a distance of 139,590 miles. That's about 42% closer to Earth than the Moon. The asteroid, which was discovered on Monday, September 3, 2018, ranges from 100-230 feet in diameter. At that distance, there is no threat of an impact with Earth. Though 2018 RC should be visible in mid-sized backyard telescopes overnight Saturday night. In Southern New England, we will be under the usual awesome-celestial-event-cloud-bomb, though you can catch a live view of the asteroid passing via the Virtual Telescope Project. If you have clear skies, the asteroid will pass through the southern portion of the constellation Aquarius, but will not be visible with the unaided eye or with binoculars.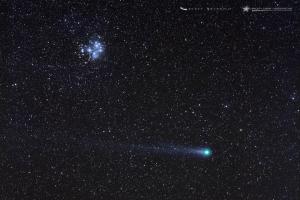 Another one for the clouds this weekend is Comet 21P/Giacobini-Zinner, which will be at best viewing overnight this weekend. Making its closest approach to Earth on September 10, 2018, the comet is bright enough to spot in binoculars. Though cloudy conditions in Southern New England will obscure our view. If you find yourself under clear skies, the Comet 21P is in the constellation Auriga. This coming week will offer us a few second chances at catching sight of the comet, though it will be dimming quickly. Sky and Telescope has a basic finder chart that can aid you in spotting Comet 21P, if you aren't under clouds. If you catch sight of the comet, let us know what you saw. If you happen to catch a photo of the comet, be sure to post it on our Facebook and we'll share it on our time line.
-Scott