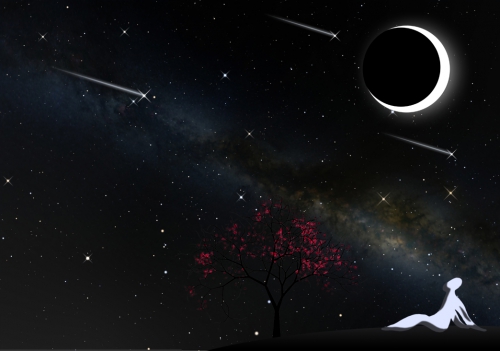 Summer Stargazing Nights
Where:

Frosty Drew Observatory

When:

Friday June 28, 2019 at 6:00 p.m

Cost:

$5 Suggested Donation per person 5 years and older
Tonight is Stargazing Night at Frosty Drew Observatory and forecasts are looking rather promising. We can generally expect clear(er) skies tonight, with a chance of haze, that could possible become heavy. Most forecasting sources are calling for mostly clear to clear skies, with one reliable source calling for partly cloudy conditions. Considering that the 12% waning crescent Moon does not rise until almost 3:00 am, we could have an amazing night out under the Milky Way tonight.
The Observatory and Sky Theatre will open at 6:00 pm this afternoon. In the observatory courtyard our hydrogen alpha telescope will showcase the solar chromosphere. Have you ever seen the magnetic field lines of the Sun, how about a solar prominence? Well today could be your day. Once the Sun sets, we will direct our telescopes towards the fabulous night sky. Jupiter is up first on our list with all four Galilean Moon in view. Once 10:30 pm swings around, we will direct the big telescope towards Saturn, showcasing the fabulous rings alongside some of Saturn's moons. Telescopes in the courtyard will showcase nebulae, star clusters, binary stars, and all the amazing celestial objects visible on the darkest nights. The Milky Way will start becoming visible after 10:00 pm with striking views happening after 11:00 pm. In the Sky Theatre we will show our popular feature of celestial objects photographed at Frosty Drew Observatory. We plan to start packing up around 11:30 pm, though we could stay later if the skies are rocking.
Overall, tonight looks like an amazing night. One forecasting source, that is quite credible, is calling for partly cloudy conditions, which could play out as heavy haze, so we are noting that as a possibility. Aside from that, it looks like clear skies. When factoring in that the Moon will not be present until pre-dawn starts to sneak in, it certainly looks like the night to be out. If the Milky Way is on your list of things to see, then tonight may be the night you place a check next to that item. Regardless, tonight will be a night to remember with fabulous views of Jupiter, Saturn, and a stunning starscape over Frosty Drew Observatory. So make tonight the night that you set your inner geek free.
-----------------------------
Weekly Happenings
Scott MacNeill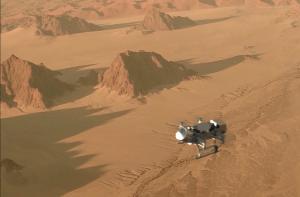 This past week, NASA has announced the next New Frontiers mission, and this time, we're going to Titan, Saturn's largest moon, and the second largest moon in the Solar System. The New Frontiers program is currently comprised of the New Horizons mission, which visited Pluto and Kuiper Belt Object MU69; the Juno mission, which is currently in orbit around Jupiter; and OSIRIS-Rex, which is currently in orbit around asteroid Bennu. The announced mission is named "Dragonfly" and will be quite the pioneer of rover based exploration. Dragonfly is a rotorcraft (like a drone), consisting of eight rotors, that will fly around Titan, landing at specific regions of interest. The goals of the Dragonfly mission are to identify how far prebiotic chemistry may have progressed in Titan's past, evaluate conditions necessary for habitability of an extraterrestrial environment, search for signs of previous life, image geological features during flight, and more. Titan has many similarities to Earth (as well as many incredible differences). It is the only moon in the Solar System with an Earth-like hydrological cycle. Though instead of water, Titan's cycle is comprised of liquid methane that condenses in the atmosphere, rains, and then runs off into lakes. The dense, rather calm atmosphere around Titan, coupled with its low gravity, make for excellent conditions to fly. The mission launches in 2026 and will arrive at Titan in 2034. During its stay at Titan, Dragonfly will travel over 100 miles in the thick atmosphere. Introduce yourself to NASAs Dragonfly mission, and get excited for the next amazing mission to come out of the New Frontiers program.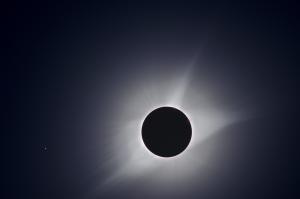 This coming Tuesday, July 2, 2019 a fabulous Total Solar Eclipse will take place. Sadly, the amazing event will not be happening over North America (as usual), but thanks to NASA and the San Francisco Exploratorium, you can still catch a view. Visible over South America, the eclipse will be streamed from Vicuna, Chile. Starting at 3:00 pm ET, tune into NASA TV. The eclipse will begin around 3:20 pm ET, with total eclipse happening at 4:38 pm ET, lasting for just over 2 minutes, the eclipse ends at 5:46 pm ET with the broadcast ending at 6:00 pm. Here is the link for the live broadcast. Now put it on your calendar, set your alarm, and catch a live stream of a total solar eclipse, and start getting excited for the next solar eclipse to occur over our region, happening on October 14, 2023, followed by a fabulous total solar eclipse on April, 8, 2024 (90% eclipse over RI). Woot!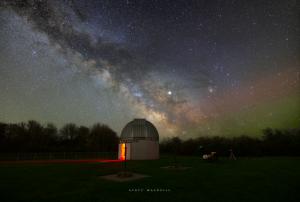 Tomorrow, Saturday, June 29, 2019, Frosty Drew Observatory will host our first Celebrate the Milky Way event for the 2019 summer season. With three events planned over the next couple months, these are the Saturday nights that we think the Milky Way will be in best viewing at Frosty Drew Observatory during June – August. At this time, weather is looking a bit questionable, so we will take it as it goes. But if skies pan out, the views will be amazing (like tonight). We open at 9:00 pm and go until around midnight, possibly later. In our telescopes, we will showcase all the amazing celestial objects visible along the Milky Way galactic plane. We'll send out a brief update early tomorrow afternoon about our plans for the night. Clouds begone!
Check out our page on Visiting Frosty Drew Observatory to learn more about what to expect at the Observatory and better help you prepare for your visit.