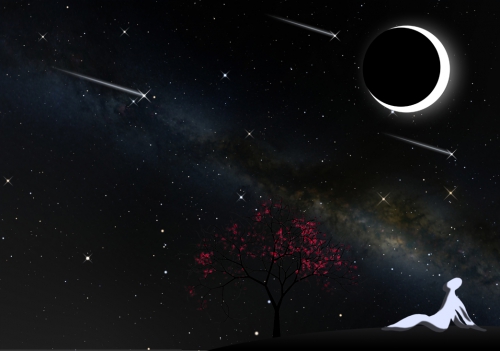 Summer Stargazing Nights
Where:

Frosty Drew Observatory

When:

Wednesday June 26, 2019 at 8:30 - 11:30 pm

Cost:

$5 Suggested Donation per person 5 years and older
Tonight we are shooting for another attempt at launching our Wednesday Summer Stargazing Nights event. The forecast is rather variable and is calling for generally partly cloudy skies. Though the calm winds and high dew points will likely bring in fog at some point. Being that we have a 29% waning crescent Moon rising around 2:00 am, we will have super dark skies. Sadly, this will be hindered by clouds and fog. Regardless, if fog is minimal and clouds are thin enough, we should be able to score a view of Jupiter in the big telescope, with a view of Saturn later in the night.
We will open the Observatory and Sky Theatre at 8:30 pm. In the observatory, the big telescope will focus on Jupiter and its four Galilean Moons, with the Great Red Spot showing up after 10:30 pm. As the night progresses, we will try for numerous star clusters and nebulae, if sky conditions permit. After 10:00 pm we will direct the big telescope towards Saturn, showcasing the rings. In the Sky Theatre we will show our regular feature of celestial objects previously photographed at Frosty Drew Observatory. The night will end around 11:30 pm, unless weather shuts us down before.
Overall, tonight looks rather questionable. Some forecasting sources are calling for clearer skies tonight with others calling for mostly cloudy conditions. Reading between the lines, fog looks like a possibility. Though hazy conditions and thin cloud cover often make for better viewing conditions of the bright planets, which could certainly favor us tonight. If skies do stay clearer, then the Milky Way should become quite visible around 10:00 pm. We'll post updates to our Twitter (@FrostyDrewOBSY) as the night progresses about what we are seeing, including a "Closing up" post when we decide to start packing up. If you're making the long drive, you will probably want to sit this one out, though if you're in the local area, it just may be worth a visit.
Check out our page on Visiting Frosty Drew Observatory to learn more about what to expect at the Observatory and better help you prepare for your visit.