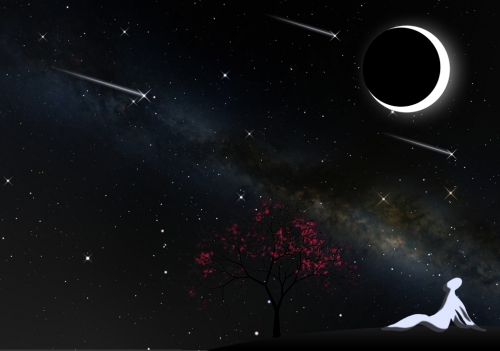 Summer Stargazing Nights
Where:

Frosty Drew Observatory

When:

Wednesday July 3, 2019 at 8:30 - 11:30 pm

Cost:

$5 Suggested Donation per person 5 years and older
Tonight we will host our second Wednesday Summer Stargazing Nights event of the summer, and forecasts are looking awesome! We can expect clear skies for most of the night, with a chance of light clouds in the early morning hours. Considering that the New Moon occurred yesterday, we are set up for a fabulous night of super dark skies and amazing views of the Milky Way. Certainly a night to be out.
The Observatory and Sky Theatre will open at 8:30 pm. In the Observatory we will start off with views of Jupiter and its four Galilean Moons. Once twilight starts to wane, we will direct our telescope towards all the amazing celestial objects visible along the galactic plane, including the Ring Nebula, the Messier 11 open star cluster, the Lagoon Nebula, the Swan Nebula, and more. We will end our night with a view of Saturn. In the Sky Theatre we will show our regular feature of celestial objects photographed at Frosty Drew Observatory. Our plan is to pack up around 11:30 pm, though fabulous starscapes could keep us out much later.
Overall, tonight is absolutely a night to be out! The Milky Way should become strikingly visible after 10:30 pm, with the views only getting better as the night progresses. Add in that Jupiter and Saturn will be in excellent viewing, and tonight will be a night to celebrate. So stop in and kick off your Fourth of July festivities with the cosmos at Frosty Drew Observatory tonight.
Check out our page on Visiting Frosty Drew Observatory to learn more about what to expect at the Observatory and better help you prepare for your visit.