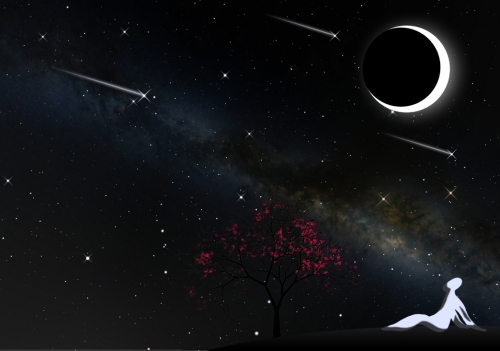 Summer Stargazing Nights
Where:

Frosty Drew Observatory

When:

Wednesday July 10, 2019 at 8:30 - 11:30 pm

Cost:

$5 Suggested Donation per person 5 years and older
Tonight is Wednesday Night Stargazing at Frosty Drew Observatory and forecasts are calling for mostly clear skies with fog rolling in after midnight. There is a slight chance for cloud cover to reach partly cloudy levels, though we should be good to go. The 65% waxing gibbous Moon will be in perfect viewing, and will offer a fallback if cloud cover increases.
The Observatory and Sky Theatre will open from 8:30 pm – 11:30 pm. In the Observatory, the big telescope will start off with views of the waxing gibbous Moon, showcasing fabulous views of Archimedes Crater, Tycho Crater, and Plato Crater, as well as Mare Tranquillitatis, which is where Tranquility Base – the Apollo 11 landing site resides. Jupiter is up next with all four Galilean Moons in view. After which Saturn will be on display. Considering that the opposition of Saturn happened yesterday, which is when Earth arrives in between the Sun and Saturn, views will be some of the best for the summer. In the Sky Theatre we may show our regular feature of celestial objects photographed at Frosty Drew Observatory. We'll close up around 11:30 pm.
Overall, tonight will likely be a great night. We will have some heavy haze hanging around, and it could potentially get bothersome at times. Though the Moon is in an excellent phase for crater viewing and will shine through the haze. Also, the hazy conditions will make for better views of Jupiter and Saturn, which are usually a little too bright. If you're looking for the Milky Way, tonight will be a night to skip due to the Moon outshining the galaxy. Though if you're all ramped up about the coming Apollo 11 lunar landing 50th anniversary (July 20th), then tonight will be a great night to be out with the Moon. So stop in, and add a little geek to your summer nights.
Check out our page on Visiting Frosty Drew Observatory to learn more about what to expect at the Observatory and better help you prepare for your visit.