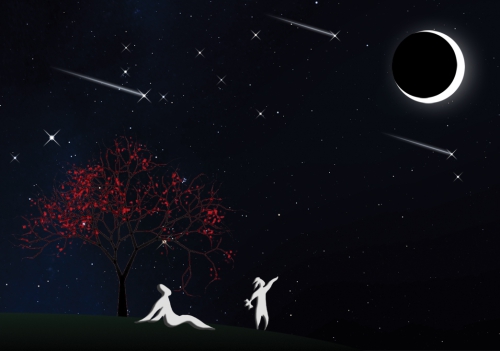 Stargazing Nights
Where:

Frosty Drew Observatory

When:

Fri, Nov 29, 2019 7:00 pm - 10:00 pm

Cost:

$5 Suggested Donation per person 5 years and older
Tonight is Stargazing Night and forecasts are looking variable. We can expect mostly clear – partly cloudy skies, chilly temps, and potentially moderate winds. The 11% waxing crescent Moon will be setting at 7:03 pm, three minutes after we open, though we are always running late. This will allow for a night of super dark skies with thousands of stars, if clouds cooperate. Temps will be cold, in the low 30's with wind chills hovering about 10° colder, so dressing properly is a requirement. Also, wind gusts could reach into the 23 mph range, which may restrict viewing to only one side of the sky.
We'll open at 7:00 pm tonight. In the Observatory, telescopes will start off with a view of binary star Albireo, followed by a view of Uranus. As the night progresses, depending on cloud cover, we'll star hop along the fabulous starscape, hunting down faint nebulae, galaxies, and star clusters. On our list for tonight, R Lepus (the Vampire Star), Messier 5 globular star cluster, the Iris Nebula, the Ring Nebula, NGC 2392 – formation of a white dwarf, Messier 37 open star cluster, the Orion Nebula, and much more. In the Sky Theatre, we'll show our regular feature of celestial objects photographed at Frosty Drew Observatory. In the Science Center, the works of our astronomers will be on gallery. Note that the Sky Theatre and Science Center buildings are heated and will provide a warm escape from the cold. The Observatory building is exposed to the elements and is not heated, so it will be just as cold in the Observatory as it is outside. We'll close up around 10:00 pm.
Overall, tonight could turn out to be a fabulous night for a post Thanksgiving holiday revelry. Cloud cover forecasts are quite variable, and we could score with mostly clear skies. Winds are somewhat tricky for our location, sometimes we get them, sometimes we don't. Though winter is our windy season in Southern New England, and the wide open coastal location that Frosty Drew resides at will surely intensify those winds. We've made modifications to our observatory to help deal with the high winds, so we should be good to go. The cold temps tonight will make for an uncomfortable night if you are not prepared, so read up on how the Frosty Drew astronomers dress for cold winter nights. Now stop in and add the cosmos to your long holiday weekend celebrations, and get your holiday cheer on with the astro-geeks at Frosty Drew Observatory, tonight!
----------------------------
Weekly Happenings
Scott MacNeill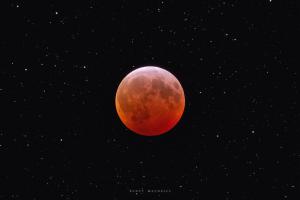 The 2019 year at Frosty Drew has been a fantastic year of smiles, gasps, and thousands of stars. We kicked off the year with a fabulous Total Lunar Eclipse, one of the best we have seen. Springtime brought a tough bout of weather, with almost every Friday night of the season canceled. It was a rough time for us at Frosty Drew, though we endured. Our summer season saw the introduction of Wednesday Stargazing Nights, in addition to our regular Friday Stargazing Nights. We also increased our Celebrate the Milky Way special event offering to include all summer months. These are the nights that we showcase the breathtaking view of the Milky Way that is visible over Frosty Drew. Autumn saw the return of International Observe the Moon Night, our annual Halloween Celebration – Spooky Views, and a beautiful daytime celebration with the Transit of Mercury. Both seasons brought up-to 400 visitors, per night, to our public events. Hundreds of enthusiastic people sharing their passion for the cosmos!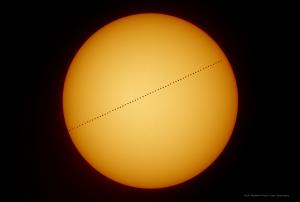 Every event that Frosty Drew hosted in 2019 was available to the public free of charge. The team at Frosty Drew is comprised solely of volunteers. It is these volunteers that plan, develop, write about, and execute our events, tirelessly! These same volunteers write articles, speak to the public, visit schools, engineer solutions and modifications for our equipment, capture breathtaking images of the night sky that are released to the media, and share their extensive knowledge and passion about the cosmos with anyone interested. These team members are amazing and the gig is grueling, with team members standing and speaking for hours at a time. We frequently lose our voices, suffer shin splints, and raw exposure to the elements; and we all love it! It gives us a chance to introduce the awe of the cosmic perspective, the understanding that we are all part of something much bigger than the local issues of planet Earth, to you, with the hope that you can experience the awesome humility of being part of this vast Universe.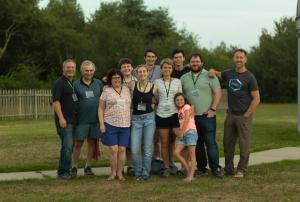 Most of all, what enables Frosty Drew to do so much for so little, is you! Your support keeps our doors open and allows us to bring the cosmos to the thousands that share their time with us. That support enables the lifting of so many hearts, it inspires gasps, smiles, tears, and an overall awe of the cosmos in so many people. Being a 501 (c)(3) organization, Frosty Drew relies on donations from the public to survive; awesome people, like you, who are willing to support our mission of inspiring others to reach for the sky.
As you spend your day today engaging in shopping mayhem, continuing your Thanksgiving celebration, or just kicking back, we are hopeful that you will consider supporting Frosty Drew with your Giving Tuesday and end of the year donations. Your gift will allow us to continue bringing the stars to thousands of people. A gift that will go the distance in supporting the place that we have all come to love.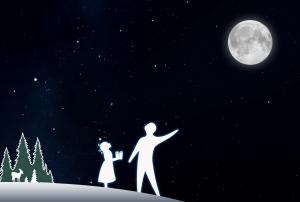 There are numerous ways to donate to Frosty Drew. You can directly support Frosty Drew financially (https://frostydrew.org/donate/), or you can support us by selecting Frosty Drew Memorial Fund, Inc. as your Amazon Smile Recipient (https://smile.amazon.com/ch/05-0395533). Additionally, Frosty Drew Observatory accepts equipment donations. We are always desperately in need of laptop computers, GSM smart phones (uses SIM card), digital cameras, digital storage devices, network equipment, projectors, and display panels (LED, LCD). If you have an older device that fits this description, please fill out our equipment donation form (https://frostydrew.org/donate.php?e=1). You will be surprised how much that old gear you have sitting in your closet can help us!
Regardless, we THANK YOU for all the support you have given us. It means the world to us and we are awesome because of you!
-Scott
Check out our page on Visiting Frosty Drew Observatory to learn more about what to expect at the Observatory and better help you prepare for your visit.
Please note that we do not allow any white lights on our campus from dusk - dawn. This is to ensure an equally awesome view of the night sky for all and to allow for the use of light sensitive astronomical equipment. Learn more about why we have this requirement in The Red Light District
To allow for visitors to freely explore all of the amazing experiences at Frosty Drew Observatory without having to wait in long lines, we have integrated a pass-based group access process that applies to only the large telescope inside the observatory dome. Take a moment to familiarize yourself with this process as part of your planning steps.