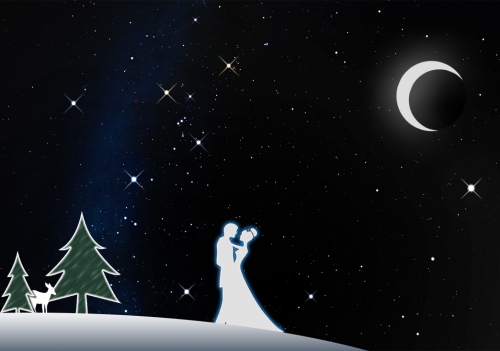 New Year's Eve Stargazing - CLOSED
Where:

Frosty Drew Observatory

When:

Thu, Dec 31, 2020 - CLOSED

Cost:

$5 Suggested Donation per person 5 years and older
UPDATE: December 31, 2020 at 11:08 am =========
Tonight's forecast for overcast conditions will clear out early, but not early enough for our event. We can expect fully overcast sky conditions until near 10:00 pm. Sadly, this will keep the Frosty Drew Observatory telescopes closed tonight. We hope you have a fantastic final night of 2020, and look forward to seeing you in 2021. Have a Happy New Year from all the astro-geeks at Frosty Drew Observatory!
===============================
On New Years Eve, Frosty Drew Observatory will open from 7:00 p.m. - 9:00 p.m. for a quick window of stargazing to help ring in the New Year with views of the beautiful night sky over Ninigret Park. On the list will be Uranus, Albireo, the Orion Nebula, and possibly a comet.
Unfortunately, the Town of Charlestown had to cancel the annual New Years Eve bonfire that is hosted in Ninigret Park, home to Frosty Drew Observatory and Science Center. Which is a fabulous lead-in to the last night of stargazing for the year.
Weather is currently looking quite poor, with another winter storm expected for New Year's Eve and Day. We will post updates as the day approaches.
Be sure to subscribe to the Frosty Drew Observatory mailing list, follow us on Twitter (@FrostyDrewOBSY) or on Facebook to receive status updates about our Stargazing Nights program.
Check out our page on Visiting Frosty Drew Observatory to learn more about what to expect at the Observatory and better help you prepare for your visit.