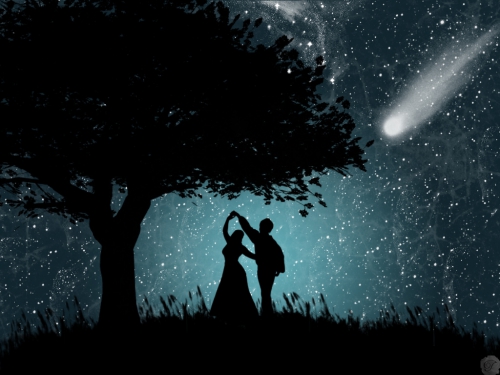 Holiday Stargazing - CLOSED
Where:

Frosty Drew Observatory

When:

Fri, Dec 18, 2020 - CLOSED

Cost:

5 Suggested Donation per person 5 years and older
Welcome to the Frosty Drew Observatory Stargazing Nights - Holiday Stargazing Spectacular! Every Friday night (weather permitting) we open our Observatory, Sky Theatre, and telescopes to the skies and offer free stargazing and astronomy to anybody interested in observing with us.
Due to the current state of Rhode Island's pandemic response, we are utilizing only outdoor locations on our campus. This includes use of the Observatory Courtyard, and a large field on our campus. Due to both areas being covered in snow, conditions are not acceptable for public use. Additionally, tonight's temperatures will be in the 20's, quickly dropping into the upper teens, with a constant 6-8 mph wind. In Ninigret Park, home to Frosty Drew Observatory, it is very wide open, and the wind is relentless! Exposure will be a reality tonight for anybody visiting, and because we cannot offer an indoor space to escape from the cold, visitors that are ill prepared will be put into a potentially dangerous situation.
Sadly, we will keep our telescopes closed tonight. The risk of exposure to winter elements are too high.
Due to restrictions on the number of people that can be in groups, we have integrated a temporary ticketing system. Tickets can be acquired online only! A link to acquire tickets will be posted on this event page no earlier than the day before the event, if weather is acceptable for viewing. We frequently post links on the day of the event so we have the most accurate forecast. Please DO NOT attempt to circumvent the ticketing process by using the standard donation form on our website. THAT WILL NOT GET YOU A TICKET OR ACCESS TO THIS EVENT! A ticket is required for admission at tonight's event!
Important information about tickets:
- A maximum of 60 tickets will be available for each night depending on telescope availability.
- A ticket is required for each person in your party / group that is over 4 years of age.
- Tickets will not be available on site. This means you need to arrive with your ticket.
- Tickets will be checked at the Observatory main gate, either electronically or physically.
- The name on the ticket must match the name of the ticket holder.
- If you do not have a ticket, you will not be granted admission. Don't just show up!
- Tickets are non-refundable.
- This event is weather dependent and cancellations will be posted on the day of the event.
- Though tickets have different times listed, all ticket holders can stay on the campus for the entire duration of the event. The times are to mitigate the formation of a long admission line.
- We cannot guarantee the weather, nor can we guarantee that you will see what you may expect.
Tickets to this event can be acquired here when we post the acquisition link.
We ask for a donation of $5 per person over the age of 4 years. If you have children under the age of 5, they do not need a ticket.
When visiting, please be aware of signage and social distancing markers as well as flow indicators. If you are experiencing any symptoms of any contagion, stay home and postpone your visit, even if that means forfeiture of your ticket. Visitors who are visibly displaying symptoms of a contagion will not be granted admission. This is just how it is for now, so take your allergy pill before departing for Frosty Drew Observatory!
Before visiting we always recommend reading our page on Visiting Frosty Drew Observatory to learn more about what to expect at the Observatory and better help you prepare for your visit. Though in particular you should read our Equipment Usage TOS because this will be in full force and inability to follow will result in the visitor or party being required to leave. Please familiarize yourself with our visiting info. I could prevent a potentially embarrassing moment.
If you are looking for that awesome astronomy thing to do or just want a night out to experience the cosmos under the darkest skies in Rhode Island, than this is your chance.
Check out our page on Visiting Frosty Drew Observatory to learn more about what to expect at the Observatory and better help you prepare for your visit.
Please note that we do not allow any white lights on our campus from dusk - dawn. This is to ensure an equally awesome view of the night sky for all as well as to allow for the use of light sensitive astronomical equipment. Learn more about why we have this requirement in The Red Light District
We will be updating this event with our weekly announcement on the day of the event. The announcement will describe our plans for the night and what to expect regarding weather and astronomical sights.
Image Credit: This week's image is Wishing Upon A Star by Caoimhe Aisling