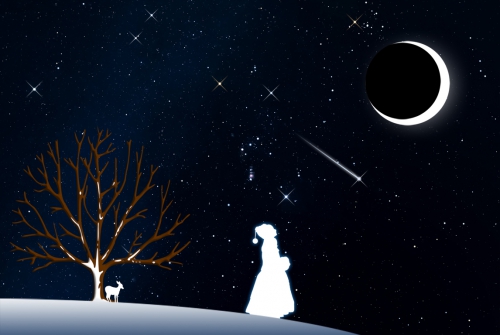 Stargazing Nights
Where:

Frosty Drew Observatory

When:

Fri, Feb 21, 2020 7:00 pm - 10:00 pm

Cost:

$5 Suggested Donation per person 5 years and older
Tonight is Stargazing Night at Frosty Drew Observatory and forecasts look amazing! We can expect crystal clear skies for the entire night with no Moon present until the 4% waning crescent rises with the Sun. Temps will be cold, in the upper 20's with wind chills dipping into the low 20's, alongside a possible threat of wind gusts as high as 23 mph. Though all of this is totally acceptable for our geek out. These are the nights where thousands of stars blaze the sky, and we get our revelries on with nebulae, galaxies, and all the deep sky objects that are best viewed from Frosty Drew.
We will open the Observatory, Sky Theatre, and Science Center at 7:00 pm tonight. In the Observatory, we will start off with views of Venus, which is sporting a beautiful 66% waning gibbous phase. Once Venus approaches the horizon, we'll direct our telescopes towards the dark sky, showcasing the Orion Nebula, Flame Nebula, NGC 1977, R-Lepus – the Vampire Star, Hubble's Variable Nebula, the Messier 46 open star cluster, NGC 2359 – a Wolf-Rayet Star, Herschel 3945, the Ghost of Jupiter – a young white dwarf star, the Messier 67 open star cluster, and more. Later in the night we will catch an early season view of numerous galaxies that reside with us in the Virgo Supercluster. In the Sky Theatre, temps will be warm and on screen we will show our regular feature of celestial objects previously photographed at Frosty Drew Observatory. In the Science Center the works of our astronomers are on gallery. We will closing up at 10:00 pm.
Overall, tonight looks awesome! Clear skies, no Moon, and good atmosphere stability will make for a stunning night of super dark skies and thousands of stars. Temps will be in the 20's and there will be a bit of wind, which will make it feel colder, so dressing properly is required tonight. Here's a primer that we wrote about dressing for cold nights at Frosty Drew, read it and follow it! Now bundle up and set out for an amazing night with the cosmos and set your inner geek loose at Frosty Drew Observatory.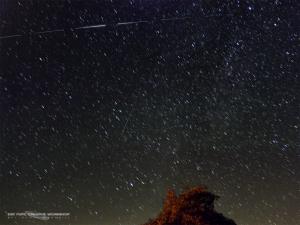 Though we have certainly written about this before, in several places, it is now official that the original constellation of Iridium satellites have all been deorbited, with any remainders no longer under a controlled telemetry. What this means for us down here on planet Earth, is the fabled Iridium Satellite Flares, that we have all come to love, will no longer be visible. Though a new generation of Iridium satellites have been launched, called Iridium NEXT, the satellites will not flare. Flaring of the original constellation happened as an unintended consequence of the satellite design. Each satellite had a highly reflective, arrow-shaped antenna that would reflect sunlight in a beam-like fashion back at Earth, depending on the position of the satellite. If an observer was within the diameter of this beam, a flare would be visible, which would appear as a slow-motion flash in the sky. The closer the observer was to the center of the beam, the brighter the flare. Some flares were so bright that a halo would form around the flare (this would happen in your eye the same way you see halos around bright light sources). Flaring of satellites will still occur, though nothing as solidly predictable as the Iridium satellites. The SpaceX Starlink constellation is another potential source of flares, and after better understanding of flaring potential, we may have a good prediction model. Regardless, as of late December 2019, Iridium Flares are a thing of the past.
Check out our page on Visiting Frosty Drew Observatory to learn more about what to expect at the Observatory and better help you prepare for your visit.
Please note that we do not allow any white lights on our campus from dusk - dawn. This is to ensure an equally awesome view of the night sky for all and to allow for the use of light sensitive astronomical equipment. Learn more about why we have this requirement in The Red Light District