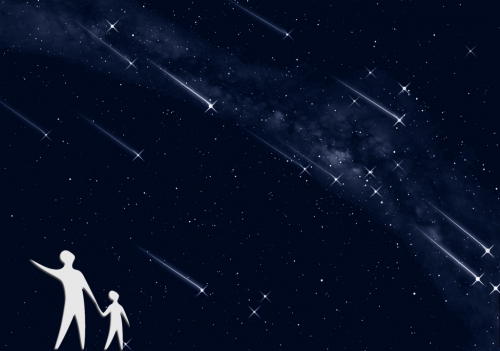 Geminid Meteor Shower 2020 - Under the Geminids
Where:

Frosty Drew Observatory

When:

Sun, Dec 13, 2020 6:30 pm - Mon, Dec 14, 2020 2:00 am

Cost:

This Event has Sold Out
The Geminid Meteor Shower is one of the best (if not the best) meteor shower of the year. Geminid Meteors are bright with a (seasonally festive) greenish hue that leave long lasting dust trails in the sky. This year the skies are setting us up for a fantastic night of meteor watching. The 1% waning crescent Moon will rise just before the morning Sun, offering up a fabulous night of hundreds of meteors.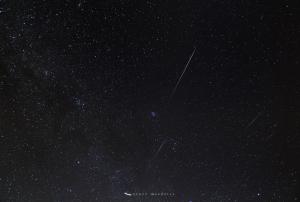 Forecasts are calling for periodic clouds and hazy conditions, which could obscure views of dimmer meteors. Regardless, we think the sky should be clear enough to enjoy the shower.
We will open the Observatory and telescopes at 6:30 p.m. with views of the night sky including distant nebulae and galaxies. We will likely keep the primary observatory telescope closed tonight, and have telescopes set up in the Observatory Courtyard, and around our campus. Being inside the Observatory Dome will make for difficult viewing conditions of the meteor shower.
We will host two ticketed sessions tonight. The first session will start at 6:30 pm and will offer more telescope access, with less meteors. The second session will start at 9:30 pm and will be for visitors looking to experience more of the meteor shower.
Temperatures will be cold so be sure to dress warm! Winter coats, long johns, thick socks, hat, gloves, good winter shoes, and blankets (while observing meteors) are a necessity. Be sure to bring a blanket to lay on or a reclining chair for optimal meteor observation.
Due to restrictions on the number of people that can be in groups, we have integrated a temporary ticketing system. Tickets can be acquired online only! A link to acquire tickets will be posted on this event page no earlier than the day before the event, if weather is acceptable for viewing. Please DO NOT attempt to circumvent the ticketing process by using the standard donation form on our website. THAT WILL NOT GET YOU A TICKET OR ACCESS TO THIS EVENT! A ticket is required for admission at tonight's event!
Important information about tickets:
- A maximum of 90 tickets will be available for the night over a period of two sessions
- A ticket is required for each person in your party / group that is over 4 years of age.
- Tickets will not be available on site. This means you need to arrive with your ticket.
- Tickets will be checked on the access road into Ninigret Park, either electronically or physically.
- The name on the ticket must match the name of the ticket holder.
- If you do not have a ticket, you will not be granted admission. Don't just show up!
- Tickets are non-refundable.
- This event is weather dependent and cancellations will be posted on the day of the event.
- Though tickets have different times listed, all ticket holders can stay on the campus for the entire duration of the event. The times are to mitigate the formation of a long admission line.
- We cannot guarantee the weather, nor can we guarantee that you will see what you may expect.
Tickets for this event have SOLD OUT.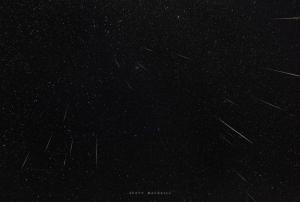 When visiting, please be aware of signage and social distancing markers as well as flow indicators. If you are experiencing any symptoms of any contagion, stay home and postpone your visit, even if that means forfeiture of your ticket. Visitors who are visibly displaying symptoms of a contagion will not be granted admission. This is just how it is for now, so take your allergy pill before departing for Frosty Drew Observatory!
Take a minute to read up on visiting the Frosty Drew Observatory and catch up on what to / not to bring and how to adequately prepare for a comfortable nigh of meteor watching.
Please note that we do not allow any white lights on our campus from dusk - dawn. This is to ensure an equally awesome view of the night sky for all as well as to allow for the use of light sensitive astronomical equipment. Learn more about why we have this requirement in The Red Light District
Grab those binoculars, dust off that telescope, and join us under the beautiful dark Geminid skies at Frosty Drew Observatory!