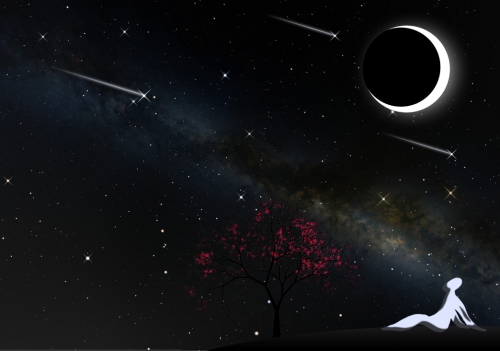 Summer Stargazing Nights - Live Streamed
Where:

Frosty Drew Observatory

When:

Fri, Jul 10, 2020 8:30 pm - 9:30 pm

Cost:

$5 Suggested Donation per person 5 years and older
Tonight is Stargazing Night at Frosty Drew Observatory and Tropical Storm Fay is moving though the region, perfectly timed with our celebration. Though it has been a while since we've had rain in the region. Regardless, this storm will bring heavy rain, high winds, fog, and t-storms, which are all detrimental to our telescope viewing abilities. As such, we will keep the Observatory and Science Center closed tonight. We are also planning to host our third Celebrate the Milky Way event tomorrow night (Saturday, July 11, 2020) and tomorrow's forecast is looking much better than tonight's, but likely not good enough to have a true Milky Way celebration. If forecasts are acceptable for any telescopic observation but not good enough for Milky Way viewing, we will open tomorrow night with a regular Stargazing Nights event instead. This will give all of you a chance to catch up on a little astro among the cloudy nights of late. Please check in on our website (https://frostydrew.org/events.dc/show/event-966/), we will post our final plans late tomorrow morning.
Since we cannot open on site tonight due to weather, we will host a live streamed event from 8:30 pm – 9:30 pm. Join our astronomers online as we discuss hot topics, and show off recent images we have captured of Jupiter, Saturn, nebulae, galaxies, and more. You can discuss what we are talking about with other attendees and post questions to our moderators over the live stream chat, which our moderators will read live to our astronomers.
Tonight's Live Stream Event will be broadcast at: https://youtu.be/DnBk5nTgwaY
Catch up on all the amazing things happening in space this, including Comet C2020 F3 NEOWISE, Jupiter's opposition, and the return of the ISS to the evening sky in A Celebration of Space - July 10, 2020
Check out our page on Visiting Frosty Drew Observatory to learn more about what to expect at the Observatory and better help you prepare for your visit.