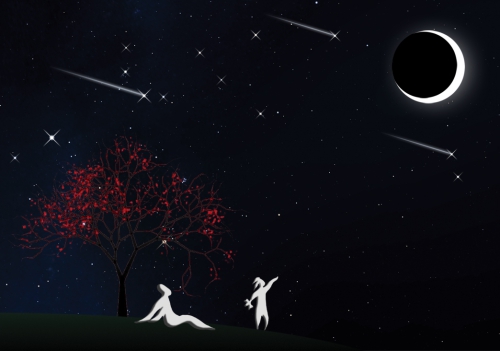 Stargazing Nights - CLOSED
Where:

Frosty Drew Observatory and Science Center

When:

Fri, Nov 11, 2022 - CLOSED

Cost:

This Event has been Canceled
Welcome to the Frosty Drew Observatory Stargazing Nights! Every Friday night (weather permitting) we open our Observatory, Science Center, Sky Theatre, and telescopes to the skies and offer free stargazing and astronomy to anybody interested in observing with us.
Tonight's forecast for heavy rain and high winds will keep us closed tonight. We will usually host a cloudy night program on nights with inclement weather, though the remnants of Nicole will move through our region tonight, which will bring potentially dangerous travel conditions. As such, we will stay closed tonight, and open next on Friday, November 18, 2022 with our regular Stargazing Nights event. We'll see you then!
Please note that tickets are not transferable between events, and all ticket holders will NOT be able to use tickets for this event at other events.
If you are looking for that awesome astronomy thing to do or just want a night out to experience the cosmos under the darkest skies in Rhode Island, then this is your chance.
Take a moment to catch up on some awesome space happenings lately in:
A Celebration of Space - November 11, 2022
Be sure to subscribe to the Frost Drew Observatory mailing list, follow us on Twitter (@FrostyDrewOBSY) or on Facebook to receive status updates about our Stargazing Nights program and more.
Preparing for Your Visit:
Check out our page on Visiting Frosty Drew Observatory to learn more about what to expect at the Observatory and better help you prepare for your visit.
Please note that we do not allow any white lights on our campus or in Ninigret Park from dusk - dawn, with the exception of low bean headlights while in motion. This is to ensure an equally awesome view of the night sky for all and to allow for the use of light sensitive astronomical equipment. Learn more about why we have this requirement in The Red Light District.