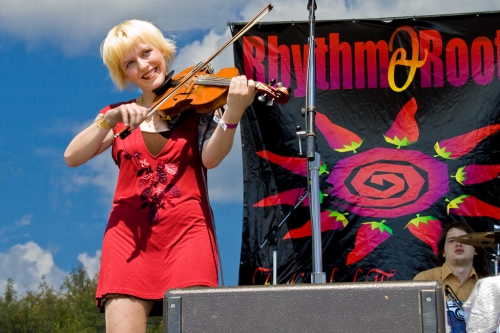 Summer Stargazing Nights - Rhythm and Roots
Where:

Frosty Drew Observatory

When:

Fri, Sep 1, 2023 6:30 pm - 10:30 pm

Cost:

$5 Suggested Donation per person 5 years and older
Welcome to the Frosty Drew Observatory Summer Stargazing Nights! Every Friday night (weather permitting) we open our Observatory, Sky Theatre, and telescopes to the skies and offer free stargazing and astronomy to anybody interested in observing with us.
Tonight we will open around 6:30 p.m. with solar observing. Have you ever seen a sunspot or a solar prominence? How about the Sun's turbulent chromosphere? Well this is your chance to catch an unforgettable view of our nearest star.
Once the Sun sets, views of the beautiful night sky over Ninigret Park will rock your night. Hang out with our astronomers and telescopes as we showcase the Rings of Saturn, the cratered lunar surface, the Galilean Moons of Jupiter, the polar ice caps of Mars, the phases of Venus, massive stars, speckled star clusters, vast nebulae, distant galaxies, and the best views of the Milky Way in Rhode Island. We stay open until 11:00 pm, sometimes later depending on the night and sky conditions.
Be sure to subscribe to the Frost Drew Observatory mailing list, follow us on Twitter (@FrostyDrewOBSY) or on Facebook to receive status updates about our Summer Stargazing Nights program and more.
This weekend will also bring the fabulous Rhythm and Roots music festival to Ninigret Park (home to Frosty Drew Observatory). The event, though loaded with amazing Americana and Blue Grass tunes, will also bring substantial artificial light, loud music, and hundreds of people to the park. We love this weekend because of all the fabulous people, bands, and bustle it brings to the park.
If you are looking for that awesome astronomy thing to do or just want a night out to experience the cosmos under the darkest skies in Rhode Island, then this is your chance.
Check out our page on Visiting Frosty Drew Observatory to learn more about what to expect at the Observatory and better help you prepare for your visit.
We will update this event listing on the day of the event between Noon and 3:00 pm. The update will describe our plans for the night and what to expect regarding weather and astronomical sights.