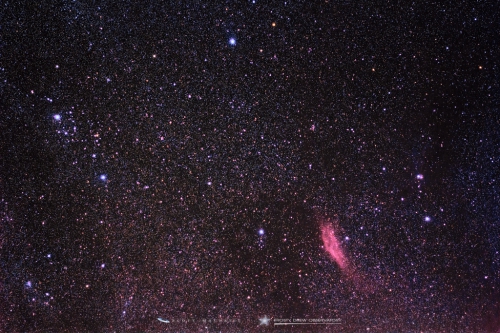 Stargazing Nights
Where:

Frosty Drew Observatory

When:

Friday November 24, 2017 at 7:00 p.m

Cost:

$1 Suggested Donation per Person
Tonight is Stargazing Night at Frosty Drew Observatory and we have another fabulous clear night lined up for us! Forecasts are calling for mostly clear to clear skies with warmer temps and calmer winds. The 34% waxing crescent Moon will be with us until it sets at 11:35 p.m., offering up fantastic views of the cratered lunar surface alongside stunning views of Earthshine, which is sunlight reflecting off Earth that illuminates the nighttime area of the Moon. Certainly a perfect night to be out!
We will open the Observatory at 7:00 p.m. tonight. Telescopes will start off with views of the crescent Moon followed by an impressive list of objects including The Ring Nebula, Albireo, M15, The Orion Nebula, Uranus and more. We will keep the Observatory open until 11:30 p.m.
Overall, tonight is another excellent night to be out. The 34% waxing crescent places the Moon in a stunning phase for viewing and will brighten up the sky just a little, with most deep sky objects remaining easily visible. Add in that the North Taurids, Andromedids, November Orionids, and Alpha Monocerotids meteor showers will give us a slight increase in meteor activity, and this is a night for everyone! So grab a jacket and maybe a hat and follow up a wonderful Thanksgiving with a night out under the stars at Frosty Drew Observatory.
---------------------
Weekly Happenings
Scott MacNeill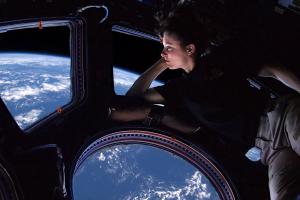 Starting tomorrow night, Saturday, November 25, 2017, the International Space Station (ISS) will be returning to the evening sky over the USA. Continuing nightly until December 20th, visible passes of the ISS will happen during the late afternoon hours. Read about how the ISS orbits Earth and why we can see it periodically throughout the year. Then visit Frosty Drew Observatory for pass times applicable to New England or visit NASAs Spot the Station for visible pass times for your location. Make it a regular thing this holiday season to step out and see humanity's only continuously inhabited space destination.
-Scott