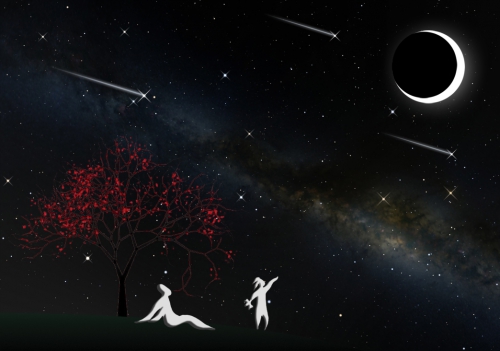 Stargazing Nights
Where:

Frosty Drew Observatory

When:

Friday May 17, 2019 at 8:30 p.m

Cost:

$5 Suggested Donation per person 5 years and older
Tonight is Stargazing Night at Frosty Drew Observatory, and forecasts are looking rather promising. We can expect clouds and showers to move out later this afternoon, with clearer skies moving into the region tonight. Timings are a bit variable, and dew points are a bit high, but we think there is a good probability to score clear enough skies for a sufficient rock out. Considering that the full lunar phase occurs tomorrow afternoon (5:11p ET), we will have the super bright waxing gibbous Moon available as a fall back through thinner clouds. Last Friday's weather turned out quite excellent, allowing for views of numerous objects, and we are hopeful that tonight turns out similar. It's important to note that the bright Moon will absolutely outshine nearly all nebulae, star clusters, and galaxies tonight, which will restrict our viewing to the Moon, binary stars, and Jupiter – later in the night.
We'll open the Observatory and Sky Theatre at 8:30 pm tonight. In the Observatory, telescopes will start of on standby as we evaluate sky conditions on site. If acceptable, we will direct our telescopes towards the bright 98% waxing gibbous Moon, followed by views of Gamma Leo, Gamma Virgo, Iota Cancer, Xi Bootes, the Corvus Stargate, and more. Later in the night we will direct our telescopes towards Jupiter for an early season view. Jupiter will rise about 10:00 pm and become accessible to our telescopes around 11:00 pm. In the Sky Theatre we will show our regular feature of celestial objects photographed at Frosty Drew Observatory. We plan to stay open until 11:00 pm, possibly a little later if Jupiter is rocking socks.
Overall, tonight's forecast is the best we have had for a Friday night in months. Clouds will be moving out this evening, with clear skies moving in. Though we are intensely excited about the prospects for a view, it's still not the night to make the long drive, due to the super bright Moon, which will dominate our view of the night sky. If the Moon is your hot sauce, then tonight could certainly be your night. If super dark skies, the Milky Way, and thousands of stars are your dig, then tonight will be a night to skip. Regardless, if you're in the local RI and CT area, then stop in and catch a view of the Moon one night before the Blue Moon.
------------------------
Weekly Happenings
Scott MacNeill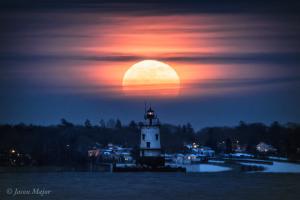 Tomorrow afternoon, Saturday, May 18, 2019 at 5:11 pm ET, the full lunar phase for May will occur. The May Full Moon is commonly referred to as the Flower Moon, Milk Moon, or Planting Moon, though this year it is also considered a Blue Moon. A Blue Moon can be defined as either the 13th Full Moon in a calendar year, the third of four Full Moons in one season, or (somewhat erroneously) the second Full Moon in the same calendar month. In the case of tomorrow's Blue Moon, this is the third Full Moon of spring 2019, with another springtime Full Moon occurring on the morning of June 17, 2019, four days before the Summer Solstice on June 21, 2019. The first Full Moon of spring happened during the evening on March 20 (ET), just shy of four hours after the Vernal Equinox. As far as viewing the Blue Moon, it will look exactly the same as any other Full Moon. This is not so much a visible celestial event, as it is cultural. Though many pictures will certainly flood social media over the next week of the Full Moon in a fabulous blue hue, this is either intensely subjective, bordering on pareidolia, or false colored during post processing. The Moon will not actually appear a blue color any more-so than all other Full Moon's do. Regardless, it gives us another reason to take a moment and look up at the Moon, Earth's only natural satellite and the fifth largest Moon in the Solar System.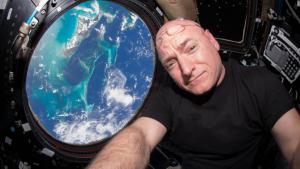 Starting today, Friday, May 17, 2019 and continuing until June 6, 2019, fabulous passes of the International Space Station (ISS) will return to the night skies over the US, specifically the Northeast. Considering we are quickly approaching the Summer Solstice, which occurs on June 21, 2019, and marks the point in our orbit where Earth is at maximum tilt (23.4°) towards the Sun in the North Hemisphere, every pass of the ISS during the night hours will be visible until May 21, 2019, after which we will still observe at least 3 passes per night until May 27, 2019. This sets us up for numerous amazingly bright and long passes of the ISS over the next several nights. Overnight tonight alone, we will have six passes of the ISS! Here are the most notable passes for each night this week in Eastern Daylight Time:
Fri, May 17, starting at 10:19p in the WSW, rising to 60°, heading towards the NE, and setting at 10:25p
Sat, May 18, starting at 9:28p in the SW, rising to 75°, heading towards the ENE, and setting at 9:34p
Sun, May 19, starting at 3:56a in the WNW, rising to 61°, heading towards the SE, and setting at 4:03a
Sun, May 19, starting at 8:37p in the SSW, rising to 39°, heading towards the ENE, and setting at 8:43p
Mon, May 20, starting at 3:05a in the NW, rising to 73°, heading towards the ESE, and setting at 3:12a
Mon, May 20, starting at 9:23p in the WSW, rising to 45°, heading towards the NE, and setting at 9:39p
Tue, May 21, starting at 8:32p in the WSW, rising to 80°, heading towards the NE, and setting at 8:38p
The times listed above are the best passes this week, though several passes will be happening daily. Visit frostydrew.org for daily listings of all ISS passes applicable to the Northeast US. For times specific to your location, visit NASAs Spot the Station. Then catch up on a few facts about how the ISS orbits Earth. Put these passes on your calendar, set your alarm, read up, and woo your friends and family with your ISS geek cred.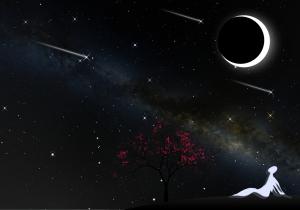 Save the Date:
Starting next Friday, May 24, 2019, and continuing until Labor Day weekend, the Frosty Drew Observatory Summer Stargazing Nights program happens every Friday night. This will bring a change in our weekly open and close times, as well as event activities. Every Friday, we will open at 6:00 pm with our Solar Observing program. We setup our fabulous Hydrogen Alpha telescope and direct it towards the Sun, allowing safe views of the beautiful solar chromosphere with any sunspots and prominence that are visible. Once the Sun sets, we switch over to night sky mode with telescopes setup on all the amazing celestial objects visible in the skies over Frosty Drew Observatory. Occasionally we will host speakers and presenters as well as live views on our screens of what is happening in our telescopes. As we move into June, the Milky Way will become a regular sight on Friday nights at Frosty Drew when the Moon is not out. So put the cosmos on your list of things to do this summer with a regular stop in at Frosty Drew Observatory and set your inner geek free!