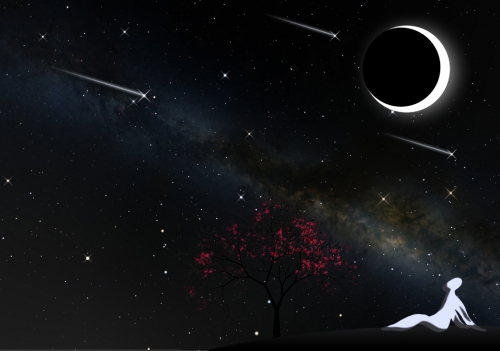 Summer Stargazing Nights - Live Streamed
Where:

Frosty Drew Observatory

When:

Fri, May 29, 2020 8:30 pm - 10:30 pm

Cost:

$5 Suggested Donation per person 5 years and older
Tonight is Stargazing Night at Frosty Drew Observatory and forecasts are calling for clouds, fog, showers, and possible t-storms. Sadly, this will not allow for live views of the cosmos from our astronomers telescopes. Regardless, we have been busy over the past two weeks with the fantastic stretch of clear nights we have been getting, and have a good deal of recently captured images of celestial objects to show off to all of you.
Starting at 8:30 pm and continuing until 10:30 pm we will host a live streamed version of our Summer Stargazing Nights event. This live broadcast will include up-to three Frosty Drew astronomers and two Frosty Drew Sky Evangelists serving as discussion moderators. We use YouTube Live Stream to broadcast the live session to you, where you can engage in discussions with other viewers and our moderators over the YouTube chat. Additionally, you can pose questions to our moderators over the chat, which they will read, on air, to our astronomers, who will answer your questions.
We realize that this is not the same as sitting out under thousands of stars at Frosty Drew Observatory, but it's where we are at currently with the re-opening of RI phases. Additionally, tonight's weather would have kept our telescopes closed anyway. So sit back in the comfort of your home, and let the rain and clouds pass with a virtual escape to the cosmos.
Tonight's Stargazing Nights Live Stream URL: https://youtu.be/n-vnU7_NpA4
If you are looking for that awesome astronomy thing to do or just want a virtual escape from the reality of being home bound, then this is your chance.
Catch up on all the awesome things happening this week in space including, the first crew supported launch from the United States, Venus departs the night sky, and ISS passes for this week in: A Celebration of Space
Check out our page on Visiting Frosty Drew Observatory to learn more about what to expect at the Observatory and better help you prepare for your visit.