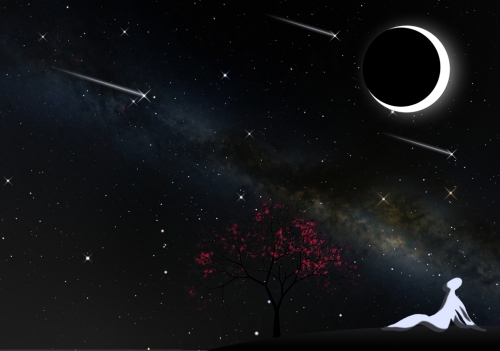 Summer Stargazing Nights - CLOSED
Where:

Frosty Drew Observatory

When:

Fri, Jun 5, 2020 - CLOSED

Cost:

$5 Suggested Donation per person 5 years and older
Tonight is Stargazing Night at Frosty Drew Observatory and forecasts are calling for rain, fog, and full cloud cover. This forecast will cancel all on site activities that we were planning for tonight. Additionally, the Frosty Drew astronomy team is burned out! Planning, running data collection processes, and executing our live streamed events, alongside all the planning, testing, and on site preparations for our reopening have us exhausted. So we are going to take tonight off, and hopefully take a break, maybe spend some time with our families that does not include a laptop, headset, and code. We will make another attempt on Friday, June 12th for our on site reopening.
Catch up on all the amazing things happening in space this, including the Strawberry Moon Penubral Eclipse, Venus, and easing restrictions in A Celebration of Space - June 5, 2020
Check out our page on Visiting Frosty Drew Observatory to learn more about what to expect at the Observatory and better help you prepare for your visit.
Please note that we do not allow any white lights on our campus from dusk - dawn. This is to ensure an equally awesome view of the night sky for all as well as to allow for the use of light sensitive astronomical equipment. Learn more about why we have this requirement in The Red Light District
To allow for visitors to freely explore all of the amazing experiences at Frosty Drew Observatory without having to wait in long lines, we have integrated a pass-based group access process that applies to only the large telescope inside the observatory dome. Take a moment to familiarize yourself with this process as part of your planning steps.