Planet: Saturn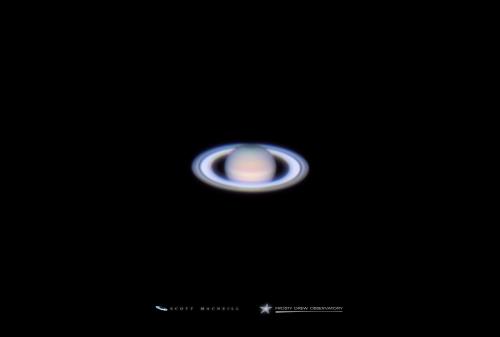 Saturn reached opposition on May 23, 2015. Opposition is the point in Earth's yearly orbit when Saturn arrives on the opposite side of Earth than the Sun. This is when we are the closest to Saturn for our year. Additionally, Saturn's rings will brighten significantly in the days around opposition.
We captured this shot during opposition at Frosty Drew Observatory.
-Scott
This gallery will feature photographs of the planet Saturn taken at Frosty Drew Observatory or by our members and contributors.
Saturn is the sixth planet from the Sun and is indistinguishable with it's bright, prominent ring system.
Author:

Entry Date:

Jul 7, 2017

Published Under: