2012 Orionid Meteor Shower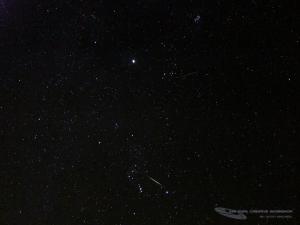 A composite shot of a few meteors radiating from the constellation Orion.
Photograph by: Scott MacNeill
On the morning of October 21, 2012 the Orionid meteor shower peaked with a descent display of fast moving, green meteors. Below are photographs of meteors we captured at the Observatory during the meteor shower.
-Scott
Author:

Entry Date:

Oct 21, 2012

Published Under: