Comet C/2013 R1 Lovejoy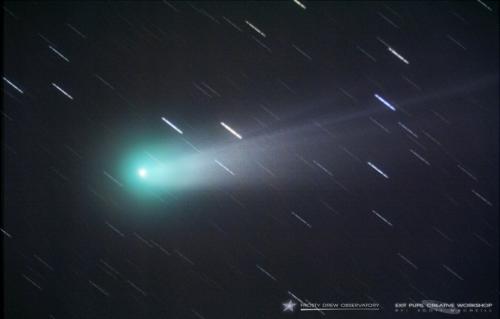 A shot we captured last night of Comet C/2013 R1 Lovejoy this morning. Comet Lovejoy has become naked eye visible at Frosty Drew Observatory and is forming quite a sexy tail!
-Scott MacNeill
Comet C/2013 R1 Lovejoy was a surprise comet that was identified on September 7, 2013. Lovejoy's identification was buried in the media avalanche caused by the highly anticipated Comet C/2012 S1 ISON. Recently after its identification, Lovejoy became quite bright reaching naked eye visibility on November 1, 2013.
This is our collection of photos we captured of Comet Lovejoy during late 2013 and early 2014.
Author:

Entry Date:

Dec 6, 2013

Published Under: