Mars - The Red Planet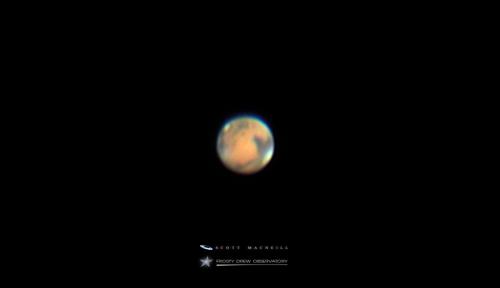 Last night at Frosty Drew Observatory we had some serious clouds. We tried to ignore them but eventually we conceded to their density. Well as I was closing up, Mars blasted out for 10 minutes. I hooked up the camera and snapped this shot.
-Scott
A collection of photos take at Frosty Drew Observatory that showcase Mars, our other planetarly neighbor.
Author:

Entry Date:

May 26, 2016

Published Under: