Celebration of Space - November 29, 2019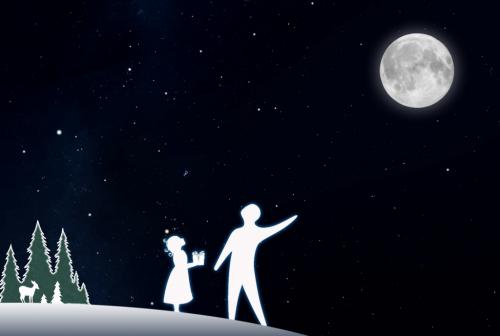 Help us execute our mission to enlighten, discover, inspire- through education and research- knowledge about science, the night sky, and the universe. Your support means the world to us and we are awesome because of you! Donate Today!
The 2019 year at Frosty Drew has been a fantastic year of smiles, gasps, and thousands of stars. We kicked off the year with a fabulous Total Lunar Eclipse, one of the best we have seen. Springtime brought a tough bout of weather, with almost every Friday night of the season canceled. It was a rough time for us at Frosty Drew, though we endured. Our summer season saw the introduction of Wednesday Stargazing Nights, in addition to our regular Friday Stargazing Nights. We also increased our Celebrate the Milky Way special event offering to include all summer months. These are the nights that we showcase the breathtaking view of the Milky Way that is visible over Frosty Drew. Autumn saw the return of International Observe the Moon Night, our annual Halloween Celebration – Spooky Views, and a beautiful daytime celebration with the Transit of Mercury. Both seasons brought up-to 400 visitors, per night, to our public events. Hundreds of enthusiastic people sharing their passion for the cosmos!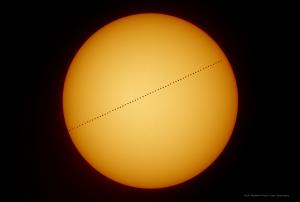 Every event that Frosty Drew hosted in 2019 was available to the public free of charge. The team at Frosty Drew is comprised solely of volunteers. It is these volunteers that plan, develop, write about, and execute our events, tirelessly! These same volunteers write articles, speak to the public, visit schools, engineer solutions and modifications for our equipment, capture breathtaking images of the night sky that are released to the media, and share their extensive knowledge and passion about the cosmos with anyone interested. These team members are amazing and the gig is grueling, with team members standing and speaking for hours at a time. We frequently lose our voices, suffer shin splints, and raw exposure to the elements; and we all love it! It gives us a chance to introduce the awe of the cosmic perspective, the understanding that we are all part of something much bigger than the local issues of planet Earth, to you, with the hope that you can experience the awesome humility of being part of this vast Universe.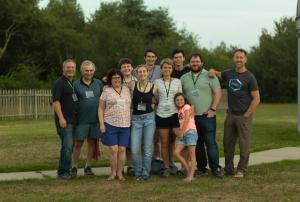 Most of all, what enables Frosty Drew to do so much for so little, is you! Your support keeps our doors open and allows us to bring the cosmos to the thousands that share their time with us. That support enables the lifting of so many hearts, it inspires gasps, smiles, tears, and an overall awe of the cosmos in so many people. Being a 501 (c)(3) organization, Frosty Drew relies on donations from the public to survive; awesome people, like you, who are willing to support our mission of inspiring others to reach for the sky.
As you spend your day today engaging in shopping mayhem, continuing your Thanksgiving celebration, or just kicking back, we are hopeful that you will consider supporting Frosty Drew with your Giving Tuesday and end of the year donations. Your gift will allow us to continue bringing the stars to thousands of people. A gift that will go the distance in supporting the place that we have all come to love.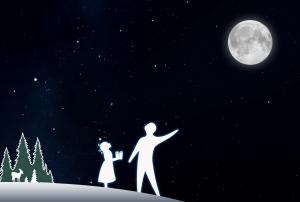 There are numerous ways to donate to Frosty Drew. You can directly support Frosty Drew financially (https://frostydrew.org/donate/), or you can support us by selecting Frosty Drew Memorial Fund, Inc. as your Amazon Smile Recipient (https://smile.amazon.com/ch/05-0395533). Additionally, Frosty Drew Observatory accepts equipment donations. We are always desperately in need of laptop computers, GSM smart phones (uses SIM card), digital cameras, digital storage devices, network equipment, projectors, and display panels (LED, LCD). If you have an older device that fits this description, please fill out our equipment donation form. You will be surprised how much that old gear you have sitting in your closet can help us!
Regardless, we THANK YOU for all the support you have given us. It means the world to us and we are awesome because of you!
-Scott
Author:

Entry Date:

Nov 29, 2019

Published Under: