Celebration of Space - March 5, 2021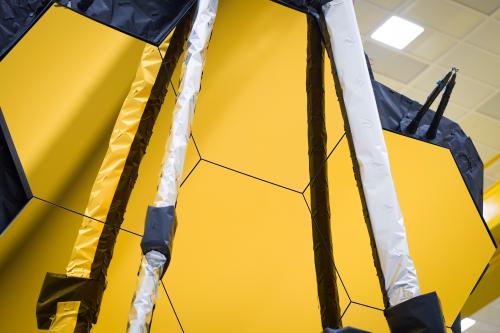 The primary mirror assembly of the James Webb Space Telescope
This past week, the NASA James Webb Space Telescope (JWST) completed its final functional performance tests. These tests, among others, tested the electronics and mechanics of the observatory as it applies to the stresses of launch. Results confirmed that these functions will survive the rigorous launch into space. It is somewhat taboo at this point to mention the JWST because its launch appears to be perpetually delayed, and the excitement of the mission has been hampered with questions of it ever getting to space. These milestones, however, are very important check-offs on the pre-launch checklist, which further reinforce the October 31, 2021 launch date. Let's keep our fingers crossed that the JWST actually gets to space this year. In the meantime, catch up on the James Webb Space Telescope.
Tune in at 3:30 p.m. this afternoon, Friday, March 5, 2021 for NASA's first official update on the Perseverance Rover since its landing in Jezero Crater on Mars. The update will be available on NASA JPLs YouTube channel. Since Thursday, February 18, 2021, the Perseverance Rover has been rocking socks on Mars, with system checks coming back operational. Even though the rover has not begun driving yet, as it is still performing system checks, it is still doing some amazing work. For example, check out the thousands of images the rover has already sent back. Remember, these images are public domain, so download them and work your magic on them.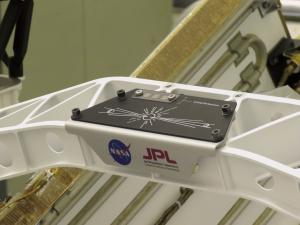 Remember a couple of years ago, when NASA ran the Send Your Name to Mars campaign? Well if you were one of the 10,932,295 individuals to submit, your name now resides on Mars with the Perseverance Rover. Check it out, that's where your name is found on the rover. Here is a closer look. NASA frequently asks for your name to send to space, if this sounds cool to you, then get a Boarding Pass for your name today, for a future mission to Mars. If you've done this in the past, look up your past Boarding Passes. Now have a fun Friday with some astro geekery and send your name off to a far away destination.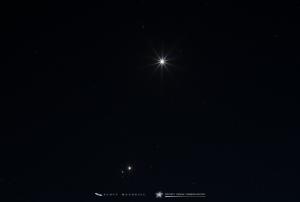 Each morning this weekend, Jupiter and Mercury will be putting on a beautiful pre-dawn celestial dance, as both planets will appear within 2° of each other. To catch a view you will need a good view of the ESE horizon. Be on site and ready to observe at 5:30 a.m., and look about 3° over the horizon. Jupiter will be brighter and further west than Mercury. The best view will be tomorrow morning (Saturday, March 6, 2021) with both planets appearing less than 1° apart. If you don't have a great view of the ESE horizon, it's easy to get one in Rhode Island. Anywhere along the east shoreline of the Narragansett Bay will provide a good viewing point. Beavertail and Point Judith are great destinations to catch a view. If you happen to catch a photo of the conjunction, post it on our Facebook page and we'll share it on our timeline.
Author:

Entry Date:

Mar 5, 2021

Published Under: