Living in Space for One Year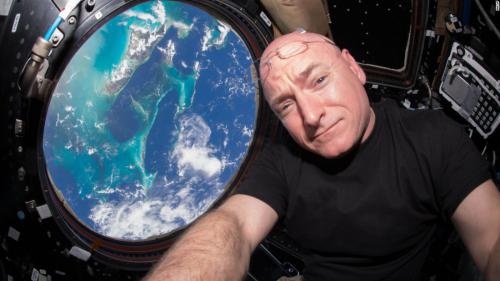 American astronaut Scott Kelly snaps a selfie on board the International Space Station.
On Tuesday, March 1st, the first International Space Station (ISS) residents to complete one year in space will return to the weight of regular Earth gravity. The two residents to complete the one year in space are American astronaut Scott Kelly and Russian cosmonaut Mikhail Kornienko. Though their one year on board the ISS is nearing completion, their mission is still ongoing.
Meeting the challenge of living in micro-gravity environments for a period of a year are necessary to prepare for long term space missions. Missions like the journey to Mars, living on a lunar outpost, and other long term ISS missions will all expose crew members to the rigors of space living. Evaluating how the human body deals with muscle loss and atrophy due to weightlessness, increased exposure to cosmic rays and radiation, bone degradation and more, help us prepare countermeasures to boost physical and mental well being during these long missions.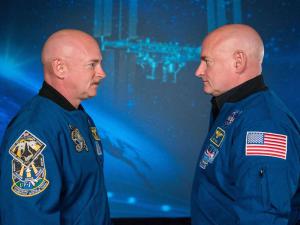 Astronaut Scott Kelly, though amazingly qualified for this challenge, has another specific advantage. He has an identical twin brother, Mark; who is a former astronaut. By performing a Twins Study, we can monitor, measure and compare changes in physiology, behavioral health, microbiology, and more. Tests on both Mark and Scott Kelly began one year before launching to the ISS and will continue for up to six years after Scott Kelly's return.
During Scott Kelly's stay on the ISS he not only participated in one-year mission studies and investigations, but also took part in about 400 other science studies conducted on the ISS. His duties included taking blood, urine, and saliva samples; documenting his activities, tasks, and experiences; caring for and harvesting two crops (romaine lettuce, and zinnias); as well as performing ocular scans, testing robotic satellites, assisting in cubesat deployment, chasing co-workers around the ISS in a gorilla suit, and measuring radiation exposure; all on top of completing his regularly assigned ISS maintenance tasks, including three spacewalks.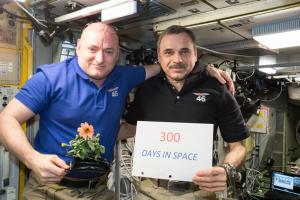 The successful completion of this first one-year in space study will significantly benefit humanity's chances in reaching our goal of boots on Mars, building a lunar outpost, and sending human crews further and further to the reaches of the Solar System and beyond. It is another step on the the awesomeness ladder of incredible things that humans can figure out and do. Follow along with astronaut Scott Kelly and see for yourself why Time listed him as one of 2016s most influential people in the world.
Watch Scott Kelly and Mikhail Kornienko depart the ISS on NASA TV starting at 3:30 p.m. EST on March 1, 2016.
-Scott
Author:

Entry Date:

Mar 1, 2016

Published Under: